What is IMI TechSafe
IMI TechSafe is professional recognition within the IMI Professional Register. It identifies a member's professionalism and safe working practice in the field of electric vehicles (EV) and other safety-critical vehicle systems such as Autonomous or Advanced Driver Assistance Systems (ADAS). As well as proof of competence through the achievement of nationally recognised qualifications or IMI accreditations, having IMI TechSafe recognition means that the member keeps up to date through mandatory requirements for continuous professional development (CPD). These CPD requirements are decided and agreed upon by an IMI industry Sector Advisory Group and are reviewed on a regular basis.
Why do I need to be IMI TechSafe
For the employer
Employers have a responsibility and duty of care to ensure their staff are competent to work on electric vehicles (EV) and that they meet the requirements of the Electricity at Work Regulations 1989. The repair of damaged electric vehicles and those with ADAS is covered within the British Standard, BS10125. Most insurance companies (work providers) support this by only giving work to businesses that meet the standard. Vehicle manufacturers set out repair methods and processes from a servicing and maintenance point of view as well as for the repair of damaged vehicles. These must be followed to ensure their own safety, the safety/roadworthiness of the vehicle as well as the safety of the driver and other road users or pedestrians.
For the employee
IMI TechSafe recognition gives you the ability to easily demonstrate to colleagues, customers and professionals that you're fully qualified to be working on EV vehicles and/or vehicles with ADAS technologies. It is also seen as a badge of honour for those in the sector who hold it and can lead to your increased employability as employers are searching for EV technicians to join their work force. You may even be able to demand a higher salary – the IMI's analysis of salary data for 2020 shows an earning premium of more than 10% - £3,700 per annum – for EV qualified vehicle technicians*.
*IMI analysis of salary data for 2020 shows an earning premium of more than 10% for EV qualified vehicle technicians. The average advertised salary for vehicle technicians which requests electric vehicle skills is £33,500. This is £3,700 more than vehicle technician job advertisements which don't request electric vehicle skills.
How do I become IMI TechSafe
There are a few steps to take to gain IMI TechSafe recognition within the IMI Professional Register:
Gain a qualifying achievement, i.e. an IMI nationally recognised qualification or IMI accreditation
Join the IMI membership community
Take your place on the IMI's Professional Register
Gain IMI TechSafe recognition.
Remaining in IMI TechSafe recognition
A vital part of the Professional Register and IMI TechSafe is ensuring those on it remain up to date with their knowledge, skills and competency. This is why CPD is a requirement to remain in IMI TechSafe recognition. We have made this as simple as possible, meaning any CPD you do with the IMI is automatically logged, allowing you to focus your time on your other priorities. You will need to do CPD that is approved by an Awarding Organisation, and that aligns to a CPD framework that has been set and agreed by an IMI TechSafe Sector Advisory Group. CPD can be purchased from IMI approved centres. The number of these centres will grow over time.
Book your CPD
Book your CPD via one of our approved centres:
Lincoln Way, Salthill Industrial Estate, Clitheroe, BB7 1QD
Lubeck Road, Kings Lynn, Norfolk, PE30 2JE
Unit 1, Henley Farm, Acton Scott, Church Stretton, Shropshire, SY6 6RS
Units 1 & 2 Bamburgh Court, Castle Point Park, Fauld, Staffordshire DE13 9BA
Choose a journey below which matches your current situation so that you can get on the road to your IMI TechSafe recognition.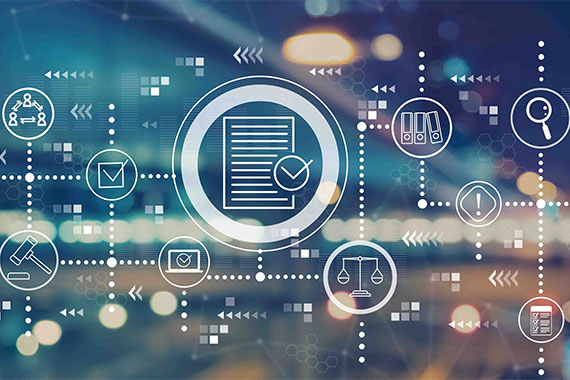 IMI Professional Register
Frequently Asked Questions
What is IMI TechSafe?

IMI TechSafe is a recognition of skills, qualification achievements and a commitment to CPD within the IMI Professional Register.
IMI TechSafe recognition is evidence of being safe and qualified to work on vehicles with systems and technologies that have significant safety implications, e.g. electric vehicles.
IMI TechSafe recognition is identified in an IMI members IMI Professional Register digital card www.theimi.org.uk/membership/professional-register
IMI TechSafe is an approved and official Trade Mark and IMI brand guidelines must be adhered to when referring to it in any communication e.g. use on a business card or business website.
Currently, there are three IMI TechSafe categories. These are Electric Vehicle, Advanced Driver Assistance Systems (ADAS) and Hydrogen Vehicles. More categories will be added in the future, e.g. driverless technologies and connectivity and cybersecurity.

Who can gain IMI Techsafe recognition?

Anyone can gain IMI TechSafe recognition, with a valid achievement of an IMI approved qualification or an IMI accredited product. Simply join the IMI membership community and the IMI Professional Register.

How do you retain IMI Techsafe recognition?

IMI TechSafe recognition is retained through successful completion of specific CPD requirements over a three year CPD cycle.
CPD requirements are agreed with an IMI Sector Advisory Group which are set out in CPD Subject Frameworks and vary dependent on the IMI TechSafe category.
An IMI CPD Policy document for IMI members is available for further guidance.
IMI TechSafe
Take a look at the IMI's CEO Steve Nash discussing the EV skills gap and the importance of gaining IMI TechSafe recognition.