Wednesday 13th March 2024
Join us at The IMI Annual Dinner and Awards

Celebrating Automotive Excellence
IMI Annual Dinner and Awards 2024
The IMI Annual Dinner and Awards 2024 is being held on Wednesday 13th March 2024 at the InterContinental London, Park Lane.
This prestigious annual event offers a wonderful opportunity to celebrate with your peers, family and friends, recognising the incredible talent, commitment and passion driving the sector forward. The evening will include special guests as well as dinner entertainment.
The nominations are now closed.
We've had so many great nominations across this year's categories. Thank you to everyone who nominated. We look forward to announcing the finalists soon. In the mean time, read the stories of last year's winners here.
Take a look at some of the images from the Annual Dinner and Awards 2023...
Want to become an IMI Annual Dinner and Awards Sponsor?
Complete the enquiries form and our Events Manager will get in touch to discuss sponsorship opportunities.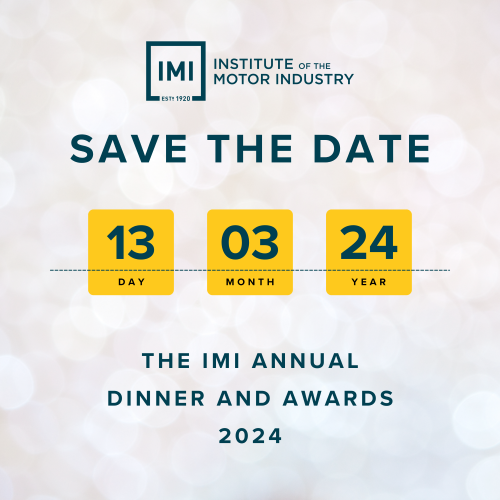 Frequently Asked Questions