Driving the automotive sector
Building an industry that's fit for the future

Focused on today's challenges
The automotive sector is crucial to the UK economy. We employ 700,000+ people and have a collective turnover of some £200bn. 
But our industry also faces a number of critical challenges: attracting and retaining talent; skills gaps at senior and entry level; regulatory change; and overall public confidence. 
IMI specialists bring up-to-date, relevant evidence and technical expertise to these debates, and we have a track record of setting the agenda around automotive skills.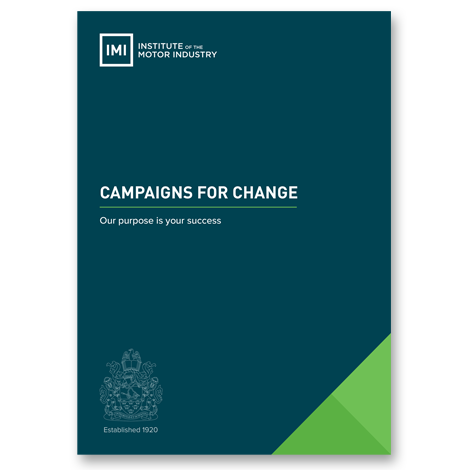 Download Campaigns for Change
The four most urgent challenges facing the automotive industry, and how we can address them. Join the conversation today.