Supporting your industry
A professional body for 21st-century automotive

The IMI story
At the IMI, we believe passionately that the automotive industry is a driver of innovation, employment and economic growth. We believe the people working in the industry need the most relevant, up-to-date skills and qualifications in order to progress – especially during times of intense change.
IMI's purpose is to provide, and continuously evolve, the means by which people working in the automotive sector can attain relevant professional competence and appropriate recognition.
Our founding
The Institute of the Motor Industry (IMI) was founded in 1920 when society – as now – was experiencing rapid technology-driven change. The IMI was created to establish new skills and knowledge benchmarks for the emerging automotive industry.
Five ways the IMI champions your industry:
We maintain standards. IMI develops skills benchmarks and qualifications relevant to the modern automotive sector, delivered through approved IMI Centres. 
We assess and accredit the competence of individuals to operate in the sector, across technical, customer-facing and management roles.
We develop people and careers. As an approved end point assessment organisation, the IMI provides robust career pathways for ambitious automotive professionals. 
We run an international membership community of automotive professionals. Whatever your background or status, you're welcome to become a fully fledged IMI member. 
We campaign and build public confidence in the sector. The IMI aims to effect positive change in issues such as electrification, safety and career opportunities for young people.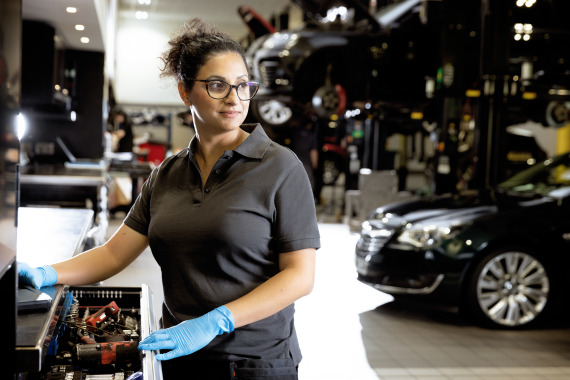 Future of Automotive Survey