Apprenticeships and end-point assessments
The leading body for automotive apprenticeship standards

You can trust our experience
Apprenticeships benefit businesses, individuals and the industry as a whole because they help to develop skilled, knowledgeable and competent automotive professionals. 
For individuals, apprenticeships allow them to earn while they learn, combining on-the-job practical skills with theoretical knowledge from off-the-job learning. For businesses, apprenticeships provide a new employee with up-to-date skills and the latest knowledge. 
The IMI carries out more than 90% of automotive apprenticeship end-point assessments.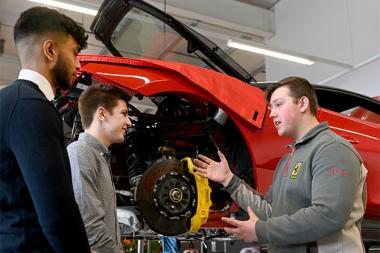 ROI Calculator
Unsure whether providing an apprenticeship offers good ROI? Use the ROI calculator to find out exactly what return your business will see.
UK apprenticeships: a quick guide