It is our role to ensure end-point assessments are conducted and assessed consistently for all apprentices.
As part of our service at EPA stage, we are required to supply independent, specialist assessors who will be responsible for determining the final grade of an apprentice at the end of their apprenticeship. Grading criteria and assessor requirements will be stated within the assessment plan of an apprenticeship standard.
We are now looking to recruit specialist assessors to take on this independent role for upcoming EPA events at various locations throughout England. Currently, all roles will be on a consultancy basis, with daily rates plus expenses. Day rates will vary dependent on the type of assessor role fulfilled. Along with recruiting for individuals, we are also looking for partnership agreements with organisations who are prepared to provide their own staff at EPA events as independent assessors.
How to apply
Complete and submit an application to be considered as an End Point Assessor or contact us for further details.
Accredited assessor workshops
Successful applicants for the EPA assessor role working for the IMI will have to undertake/complete an EPA Accredited Assessor Workshop.

Where apprenticeship standards allow, Centres staff can be utilised as observers/assessors during EPA supported by independent EPA assessor provided by the IMI. Centre staff will also be required to undertake/complete EPA Accredited Assessor workshop in order to participate in EPAs.
Specific apprenticeship standards have clear guidelines regarding EPA assessment staff, which relate to the requirements set out in the assessment plan as well as the need to meet IMI EPAO criteria. As part of the IMI EPAO criteria, all EPA staff are required to complete a conflict of interest statement for each EPA event, in order to ensure total independence of assessments.
IMI approved centres and apprentice employers can use trained and certificated staff as part of the EPA process, along with IMI appointed independent assessors. 
IMI offer an EPA Accredited Assessor Workshop for all apprenticeship standards the IMI are approved against.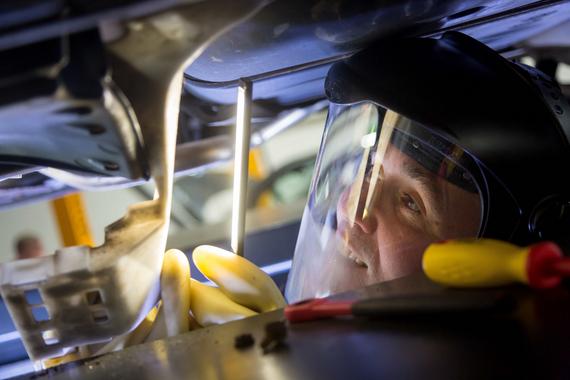 IMI Campaigns and Policy
Have your questions answered