Motor Careers
Discover jobs and career paths across the automotive industry

Career Advice
Opportunities for career success
If you have big ambitions to build an exciting and rewarding career, there's no better place to be right now than working in the automotive industry. 
The IMI is at the forefront of this rapidly changing sector, working with partners and members to ensure people have the job opportunities and career paths they need to move through the ranks and achieve their career goals.
Whether you're looking for a specific role or simply want to find out more about the career paths available, our support and advice will empower you to get ahead.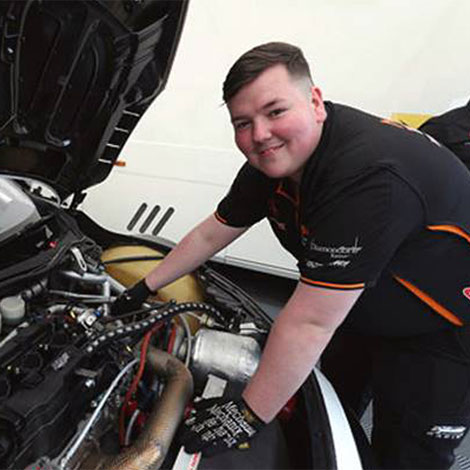 Case study: Helping to grow knowledge through facilitating MA events
I lead a team of ten tutors and lecturers in the delivery of full time courses and apprenticeships in automotive engineering. I am keen to promote the Industry and to ensure young people do well in their chosen career and welcome the new technology as it comes their way.
Josh Hall , 3rd Year Apprentice, Halfords Autocentres Hartlepool