Diminutive performance: Tamiya uncovered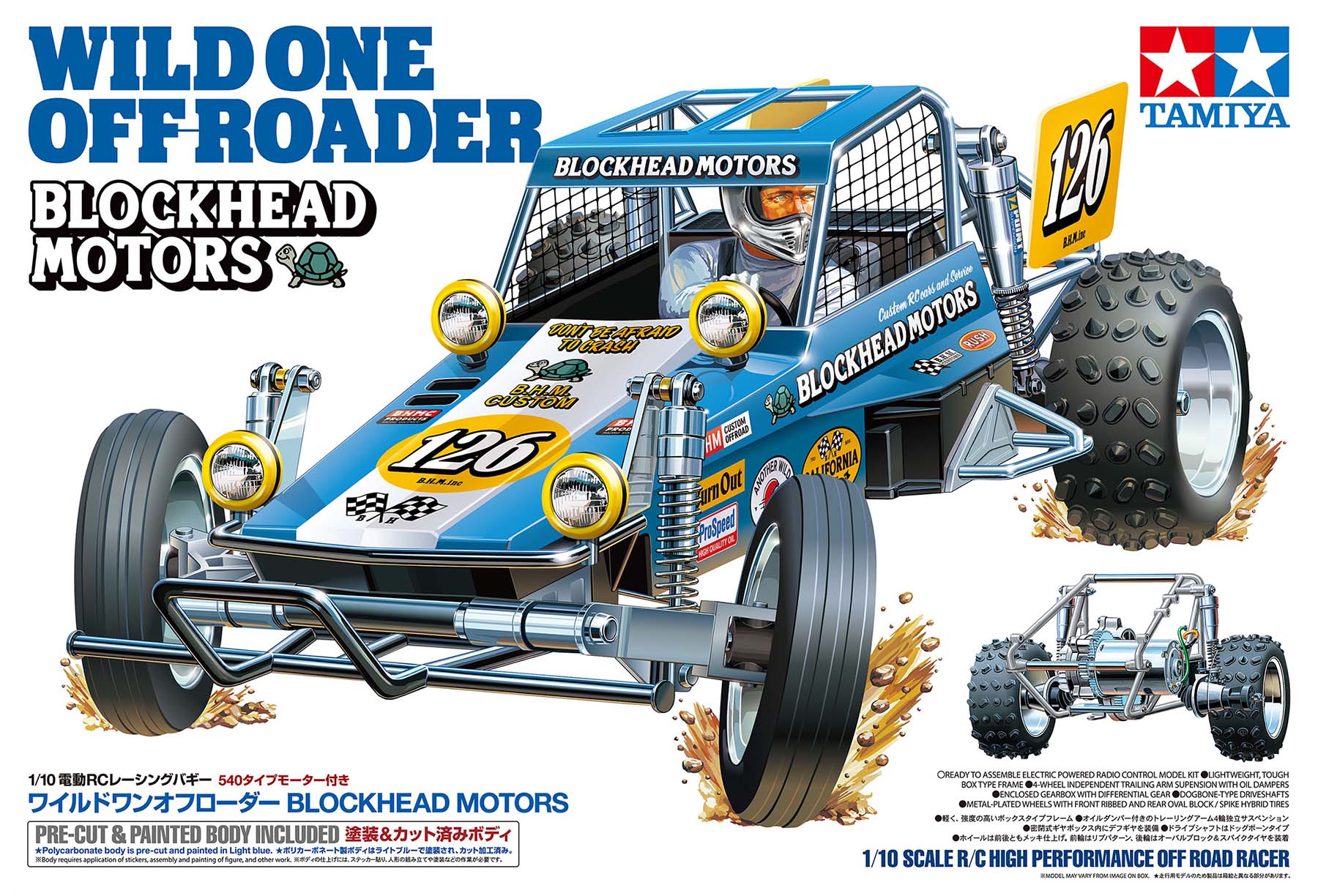 Diminutive performance: Tamiya uncovered
If you like motorsport but perhaps haven't got the financial backing to compete, radio controlled cars could be the option for you – and they're more heavily engineered than you think.
For a lucky few, tearing around deserts, leaping over rocks, and setting lap times is a weekly occurrence. To do such things you need (lots of) money, time, and space to play, and not all of us have that at our disposal. However, everyone, vast tracts of land or not, can do such things on a miniature scale thanks to the likes of radio-controlled maestros Tamiya.
The Japanese firm, founded in 1946, begun life as a sawmill. It soon moved on to wooden models, and, in 1960, plastic kits. Its models were hugely popular, but in 1976 it released something that would make it globally synonymous with fun: a radio controlled 1/12 scale Porsche 934 Turbo. Tamiya's models could move under their own steam, and people very much liked tinkering with them.
Alistair Brebner, Tamiya's UK Commercial Director, explains just how Tamiya's R/C reputation got so big: "One word: Integrity. Everything Tamiya produces is executed with a strong eye for detail and engineering. For example, when we started making buggies in the late 1970's a team was sent to Baja Mexico to study actual racers. The attention to detail wasn't lost on a young Adrian Newey [Chief Technology Officer of the Red Bull Racing], either. He learnt the basics of racing car design and dynamics from building a Tamiya 1/12 Lotus 49B plastic kit."
Kits designed to be played with, models of iconic real life cars, and Tamiya's own creations have led to a huge, enthusiastic community. Brebner says: "People like Tamiya's genuineness. There's a unique feel to everything from the box art, packaging, and even how the catalogue smells. We carefully select the models we make, and often have manufacturer-sourced CAD data to ensure accuracy. Our fans know how much goes in to each model, and love it."
For the pros, building a Tamiya R/C car can be a form of therapy, a leap away from the noise of the outside world. But how does a beginner achieve this zen?
"Retailers can guide you through the early stages, and there's plenty of media out there to help. For beginners, kits with a TT-02 chassis are a good place to start for road driving, or a huge range of buggies for off road fans," says Brebner.
You don't need big money, big space, and big, levels of confidence to go skidding and having fun. With a radio controlled model, you can do it in your living room.
Keep your R/C model in tip-top condition
You've got yourself a shiny new Tamiya kit for Christmas, but how do you look after it? Alistair Brebner, Commercial Director of Tamiya UK is on hand to talk us through it.
01 - Service, please!
You've got to keep an eye on the moving parts - Brebner elaborates: "Make sure the gears and shafts are lubricated, suspension's in order, your tyres are pumped up, wheels affixed, and that your screws are tight."
02 - Fully Charged
Much like keeping a car full of fuel, you need to keep your batteries topped up. "Charge before and after use, and avoid non-use for long periods."
03 - No Garage Queens
You wouldn't keep a supercar parked under a leaky pipe, so why should your Tamiya be treated with anything other than respect? "Store it in a cool, dry place, and keep it out of direct sunlight."
04 - Shiny clean
"After use, use a new paint brush to remove grit and ensure you're not clogging up your pride and joy. If you've been driving in the wet, put it in the airing cupboard as light heat will dry it out."
05 - Get out and drive
"Like a real car, these are designed to be driven. Regular use will keep everything moving and in good shape. Don't be afraid to have fun and wear out parts like tyres and gears! Spares are available after all…"