Five developments to look out for at this year's London Motor Show
In this article: More electric vehicles and certification. A new in-car companion. And an awesome new Lamborghini. Your quick preview of the 2019 London Motor & Tech Show
This year's London Motor Show will be bursting not just with new vehicles, displays, demonstrations and talks - but also with new developments set to influence the automotive industry - and those who work in it– for years to come.
They range from changes affecting automotive workers' careers, to the clean, green world of zero-emission motorcycles, even supercar performance. Here we highlight five advances to look out for at ExCeL London.
1. Dealers will be certified for their electric excellence
The UK enjoyed record electric vehicle (EV) sales last year, with almost 60,000 plug-in models sold – but how do you know if a car dealership is fully qualified in this arena? The IMI is at the forefront of new EV qualifications for system repair, and now a new scheme – the National Franchised Dealers Association's 'Electric Vehicle Approved' pilot – will be showcased at the London Motor Show. Backed by the government's Office for Low Emission Vehicles, it will certify EV dealers' excellence, ensuring they are fully able to communicate their expertise to consumers – but only after a successful Energy Saving Trust audit.
2. Electric motorbikes hit the mainstream
Electric motorcycles are behind the EV revolution curve, but they're catching up and start-up Vos Motorcycles aims to transform this industry/retail gap. The London-based firm is exhibiting three new plug-in motorcycles including a scooter, a sports bike and a 'naked' bike, aiming to make battery-powered bikes more affordable, more mainstream. Costing from £5,000 they will go on sale at two new London dealerships later this year, when production will also transfer from China to a UK base, providing new employment in the automotive sector. "We are using high-end batteries and materials," promises founder Jacques Vos, whose background is in business technology.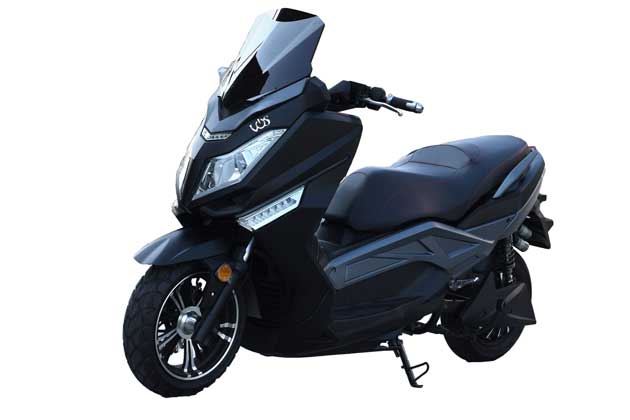 3. The rise of the virtual in-car companion
Computerised 'home assistants' have become commonplace, now they're coming to cars too. 'Theo', ThingCo Limited's 'video-enabled smart in-car companion', will be exhibited at the show. Uniquely, it is a 10cm-diameter dash-cam that sits inside your windscreen, and that comes with a mobile app to track journeys while unlocking rewards and incentives for safe driving. The device warns drivers if they drift out of lane or get too close to another car and in the event of a collision, sends video footage and telematics data to the manned Theo Accident Assistance Centre, while speaking to the driver to check if they are OK. It even assists the driver through any claims process, utilising Theo data to achieve the best outcome.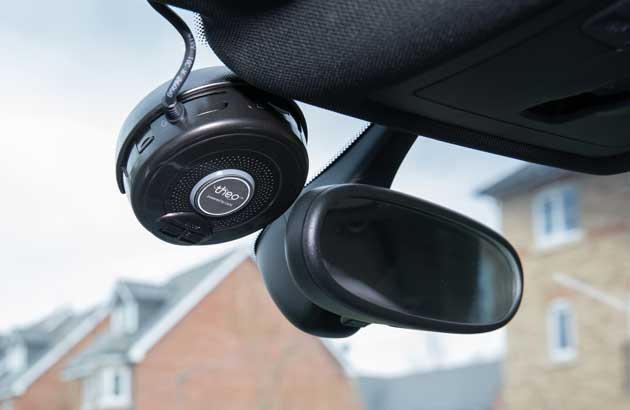 4. Meet the new Lamborghini Evo
No motor show is complete without developments on the new car front, and one of the big events will be Lamborghini's reinterpretation of its iconic Huracan, with the introduction of the 'Evo' edition. Courtesy of HR Owen, officially representing Lamborghini at the show, this will be many fans' first chance to see the Evo close up. Principle developments include new, high-tech underside styling for improved aerodynamics, rear-wheel steering and torque vectoring for enhanced cornering, with Enhanced Lamborghini Dynamic Steering (LDS) giving greater responsiveness in the bends. It looks gorgeous too...
5. A new electric innovation from Kia
Kia will be showing off an early, pre-production prototype of its second-generation SOUL EV, the all-electric urban crossover, the Soul EV, which reaches the UK at the end of the year. This striking-looking car features the same battery pack and running gear as the e-Niro model and boasts a homologated range of 282 miles.  Prices have not yet been confirmed for this clean, green car but it is believed it will be priced just below the e-Niro which is £31,000 including the Plug-In Grant.
Developments that Kia is trumpeting include 25% greater cell-energy density thanks to its new-generation battery chemistry, and more power and faster acceleration from new electric motors. It will also be 30% more energy efficient than Europe's current best-selling electric car, claims Kia. The car will introduce Kia's own UVO CONNECT 'connected car' telematics system, connecting drivers to the world around, providing them with information via the in-car touchscreen and on their smartphone.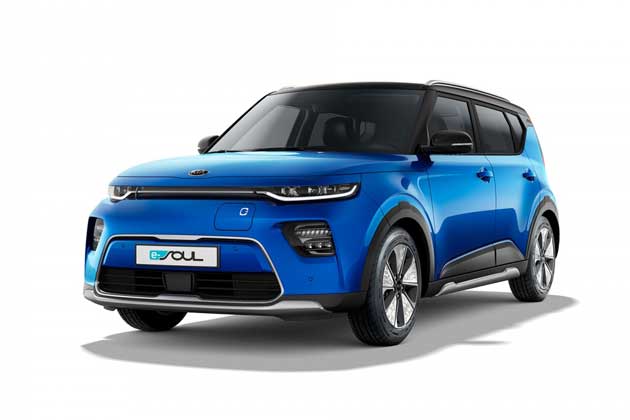 David Williams is an award-winning travel and transport journalist, and motoring editor of the London Evening Standard. He'll be at this year's London Motor Show, which takes place from 16 to 19 May.
The London Motor & Tech Show was among the sponsors of this year's IMI Annual Dinner. A huge thank-you to all our other sponsors: SnapOn; Shell Helix Ultra; Remit Group; Saffron Insurance; Autotech Recruit; Alphera; Enterprise Rent-a-Car; BNP Paribas Cardif.
To get involved with the IMI's centenary Annual Dinner in 2020, contact Wendy Hennessy.