Fresh faces, fresh thinking

The IMI's board is changing, bringing in new people to help it deliver for members. MotorPro sat down – over Zoom – with Dr Esther Hills and Rachel Leech, newly appointed Non-Executive Directors, to discuss how they see the IMI developing in the future
MotorPro: What's your background and why did you join the IMI board?
Dr Esther Hills: I've spent my career in automotive. I did my degree in quite a niche subject; acoustics and vibration at the University of Southampton. My first work placement while I was at university was at engineering consultancy Ricardo. I was hooked from that first practical experience.
I've worked in the industry at a range of engineering consultancies and manufacturers, including quite a long time at Jaguar Land Rover, and then in my current role at BP. I was looking to get more involved with the industry that BP's end consumers actually deal with – cars out on the road, servicing, MOTs and the whole dealership side of the business.
I've also been involved in helping to set up apprenticeships inside companies, using the Apprenticeship Levy scheme in the UK. This was the next logical step. The training and development side that the IMI offers was really appealing.
Rachel Leech: I currently work at the Rail Safety and Standards Board, and my clients sit across all parts of the railway, including people such as Network Rail, the infrastructure managers and the train operating companies.
My current role is in quite a niche area and I thought it would be nice to have experience outside of that, while also sharing the knowledge I've gained from having worked for a long time in membership organisations. I'm keen to bring something different to the board.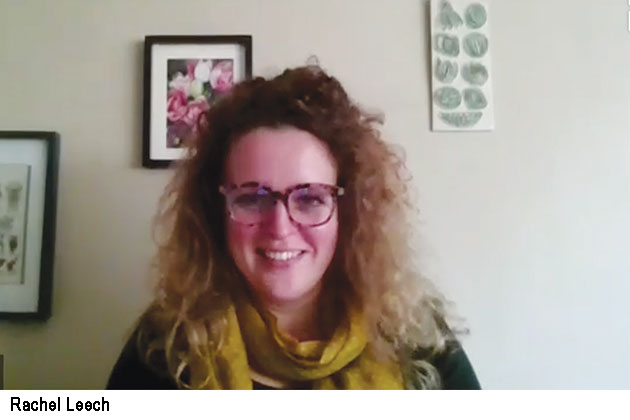 What most excites you about working with the IMI and its members?
EH: What has been really nice is having more conversations with people who are dealing with vehicles once they're on the road, via servicing, recovery and MOTs.
I've always been involved in areas such as designing for serviceability, so this has opened up lots of great conversations with people who are in that slightly different sphere of automotive. That has been really exciting for me.
RL: For me, the excitement comes in helping people solve potential challenges and in being able to do that outside of the industry that I sit in day to day. It's really valuable for me personally. It's quite easy to get wrapped up when you're in a role, so it's nice to take a different view and look at some of the positive work that's happening in another area, in another valuable market for the UK. And being able to look at that from a board position is a real privilege for me.
What challenges does the industry face at the moment, and how can you help the IMI address them?
EH: My technical background has included hybrid and electric vehicles, and that's an area that the IMI is very much already working on. It's looking at training courses and ways to support members, but there's a lot more electrical work and laptop-based diagnostics required. It's much more an IT-based and electrical skill set, so it's about how you transition across to that.
The IMI is looking at that, but we'll need to consider delivery platforms, including how you deliver training, as people might expect to access it in a different way nowadays.
RL: That ties into where I see the IMI needing to develop. It's not just from the point of view of the technology within the vehicles. It's also to do with the makeup of the membership in future. We need to make sure that the right people with a totally professional approach are being recruited into the industry, and that they can gain the necessary professional qualifications and accreditations.
Also, there needs to be a more diverse range of people from different backgrounds, from different communities throughout the UK, who are getting interested in careers in the automotive industry.
How can you help the IMI achieve those goals?
EH: We're really fresh in the door, but our role is to try and use that to ask open questions. Is this the best way of doing x? Is there a better way we could do it? Are there any experiences that we can bring that add to the positive debate in the board meetings? In effect, we're here to say, "We've had a good look at the strategy – is this definitely the right approach? Is there anything that needs tweaking?"
RL: Coming from a client relationship management background and the perspective of creating new membership offerings, it's a case of looking at how the membership is made up, how it can be developed and how it can be supported best in the future. Because without the members, there isn't an Institute. That's my core focus.
Members will obviously have many questions for you, but what would you like to ask them?
RL: I would probably want to ask about your impressions of the IMI. What do you think is good, what do you think could be done better, and how do you think that could be done better? It's important for any membership organisation to remember its members with a capital 'M' – they're at the forefront of everything we do.
EH: I'd agree with that. A really open question that I would like to ask is, 'What is it that the motor industry is most worried about right now?' Or maybe, 'What is it that you most wish the IMI was helping you with?'
This is an edited extract from IMI's new MotorPro magazine, received free as part of IMI membership. Time to find out more about becoming a member of the most influential community in UK automotive…?