My motoring inspiration: Richard Edwards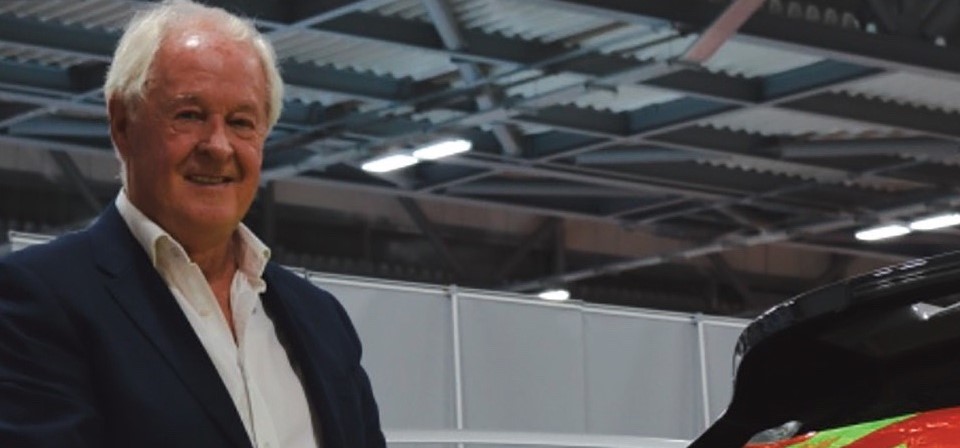 This serial entrepreneur came from a non-automotive background but is now driven by an eagerness to save lives on the roads.
Which industry did you work in before automotive?
I've been self-employed since I was 21 years old. I built a company selling stainless steel instruments, supplying chemists and beauty salons. I also supplied clinical podiatry instruments for hospitals. I owned the company for 38 years then sold it 19 years ago. The new owners put a noncompete on me so I had to find something totally different.
Your first venture into the automotive world was running a luxury chauffeur company. How did you find the change of business?
I've always been interested in cars and I've still got a few in the garage, but people got engaged with the word luxury. They wanted a certain level of service because they were prepared to pay for it. So I bought a few brand new cars and started the business.
If customers pay for a luxury car service, they expect you to wait or be there on time and travel in silence all the way to Heathrow or an event in London. We used to carry top-end people. Sometimes the car was searched underneath with mirrors and I had to carry my passport to prove I was who I said I was.
I then sold the chauffeur company after running it for 15 years, three weeks before COVID – I was a lucky boy. I kept the best car though, the S-Class, which has done a quarter of a million miles.
What's your current venture?
It's the Be Seen Screen. If people break down on the dual carriageway or motorway, some of them can't put their safety triangle out correctly. It means walking back down the carriageway and endangering themselves. They leave car doors open, leave the vehicle at an angle. I just thought there has to be something better than a triangle. The Be Seen Screen is visible at 500 yards day or night and takes just over 30 seconds to erect on the back of a vehicle by using four suckers. We had all this tested at Millbrook testing ground.
I came up with the idea for the device during the last two years of my driving business. I then expanded it, drew it and sent it away to a technical draughtsman do it in a professional manner. I then started taking out registrations, trademarks and the patent.
I only showed it to one company, which was Halfords two years ago. They loved it, and now I'm showing it to even more firms. I'm currently talking to Heineken, which has 1,400 vehicles. My aim is to put it in every vehicle possible for insurance reasons.
What advice would you give to someone who has an idea but doesn't have an entrepreneur background?
The most important thing is to do all your drawings, get all your ideas written down, send them to a lawyer and get them sent back to you. Keep them in a desk drawer unopened. Once you have your trademarks and registrations and possibly a patent, you're on solid ground to move forward.
Richard Edwards is managing director of Be Seen Screen
Who are your motoring inspirations? Let us know and you could be featured. email the MotorPro Editor.
This is an edited extract from IMI's new MotorPro magazine, received free as part of IMI membership