Nine unusual MOT presentations that brought a smile to my face

When a left-field car draws up at your MOT test station, it doesn't have to be a burden. Avia Auto's Hayley Pells shares some of her favourite vehicles to have gone through testing
Before I became a Tester, I thought the MOT was a one size fits all test – pretty quickly I found out otherwise. The variety of cars on the road means that correctly identifying vehicles so they can be tested to the correct standard is the difference between a pass and a fail. And also the retention of your right to test.
But just because something is different, doesn't automatically make it an administrative burden, in fact some unusual presentations, and the motorists that bring them, are the highlight of my day. Here are just a few…
Non-standard, standard cars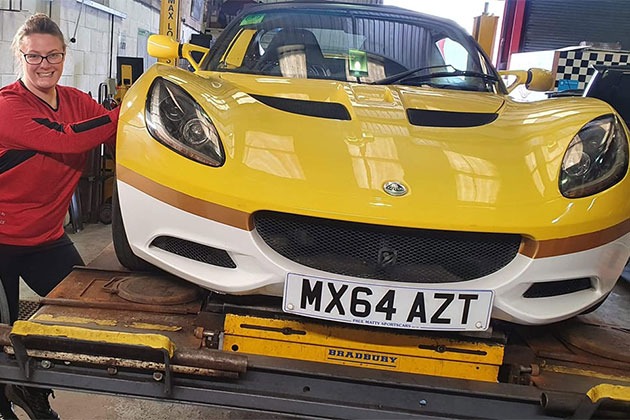 This Lotus Elise is a standard, production car – what makes this one a little more unusual for testing was that I was unable to issue a Pass under Rectification at Station (PRS) to adjust the headlamp alignment, as to do this necessitated taking the wheels off and removing the wheel arch liners.
Lowered vehicles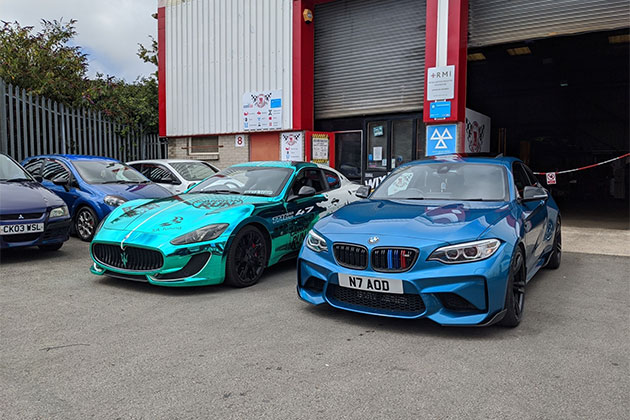 Lowered vehicles can be problematic if your equipment does not allow safe entry and is a legitimate reason for refusal to test. Hoist arrangements can be adapted to facilitate lowered vehicles as it is not always practical to find a MOT lane with a pit. Checking carefully for splitters is advised as they can be fragile and you certainly don't want any momentos left behind.
Electric Cars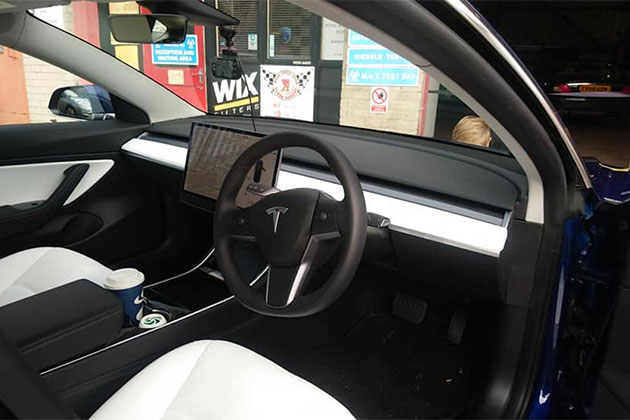 Electric cars, such as the Tesla Model 3, are becoming more common place in the aftermarket as they increase in popularity and age, checking the Testing Advice when presented with these vehicles is an excellent idea as there can be specific instructions for lifting points, such as for this Tesla, that avoid the High Voltage components.
Emissions Trick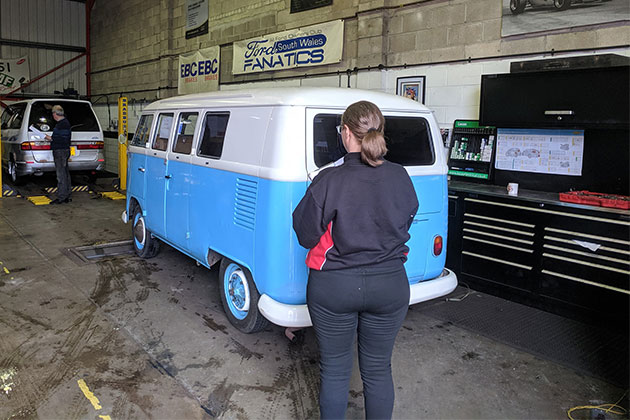 Sometimes the workshop can feel like a bus station. Emissions standards can be a complex area. The vehicle at the front has a replacement older engine, so the testing standard is to the age of the engine – whereas the vehicle as the back has a newer replacement engine, but the check is a visual one as it is to the age of the vehicle. Other exceptions to the normal emissions standards are those vehicles that have the emissions standard printed on the logbook which can happen after SVA or IVA testing from the DVLA, most commonly for radically altered or amateur built (kit) cars.
Motorsport Headaches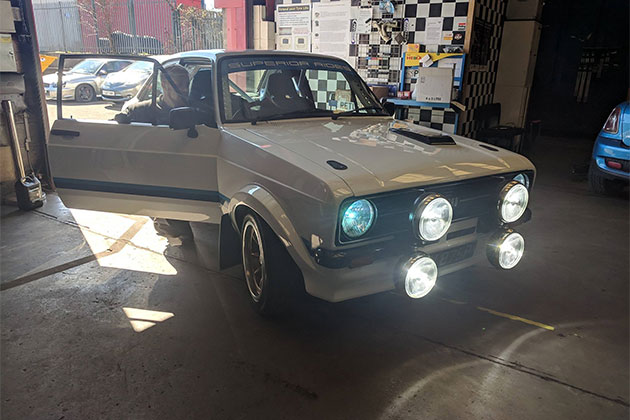 Terming a Rally car can cause hot debate at presentation, minor changes – such as rally style seats or steering wheel, does not exempt the vehicle for certain defects such as "missing where fitted as standard". A car converted for competition rally use must have the rear seats removed, be fitted with a roll cage and full harness seat belts, this then means components such as brake servo, power steering and airbags can use the exemption and not be issued with a reason for rejection.
Where's the registration plate?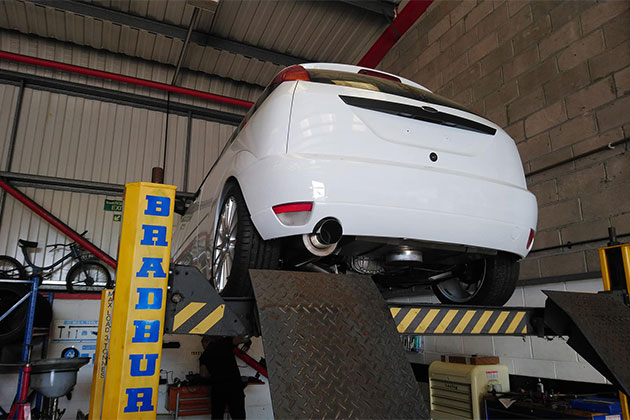 A number plate that is missing, or so insecure it might fall off is a reason for rejection, but registration plates are not inspected when they are unregistered vehicles, foreign registered vehicles, diplomatic or military vehicles – meaning that they are not a reason for rejection. Point registered?
Life in the old dog yet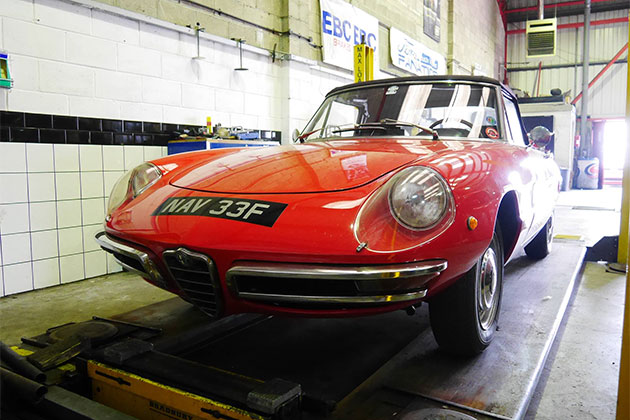 Providing a vehicle has not been substantially modified, once it is older than 40 years old – it's no longer required to be presented for MOT. Many motorists still choose to present, and they are very welcome to do so, especially when they are as pretty as this Alfa Romeo Spider. The 40-year MOT exemption is a rolling law and applies once a vehicle reaches this ripe old age.
Not the norm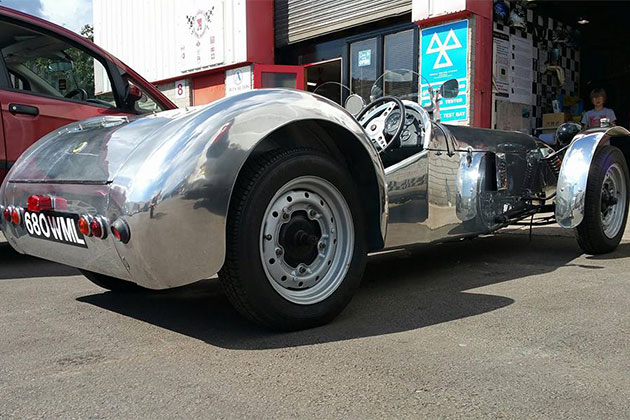 Vehicles with components or controls that you are unfamiliar with, you can ask the motorist to demonstrate the controls. Presentations of rod brakes, like this Lotus 6, usually draws a small crowd in the workshop and we use this as a training opportunity for anyone who is hanging around – regardless of if they actually want that education.
Modified Cars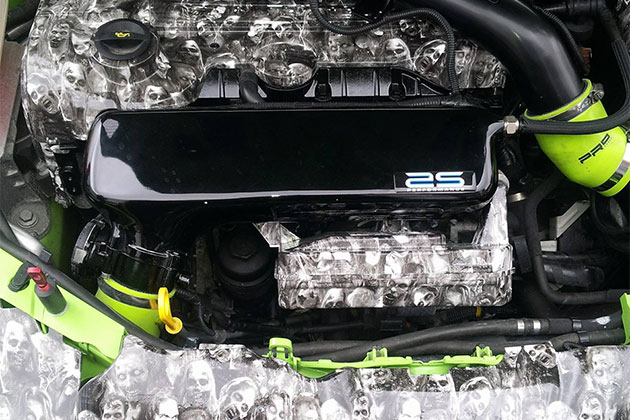 Modifications should be tested on merit and are not a reason for rejection unless they are unsafe or missing as standard (and do not qualify for an exemption). Such vehicles can be a great source of pride and a huge investment of time and money, so it pays to be mindful of how carefully you dip the oil and wipe down any finger prints!