Problems fixed: Jaguar, Volkswagen and Volvo

In this article: Leading technical supplier Autodata helps you fix three common problems found in passenger cars
The problem
We are working on a 2018 Jaguar XE for which the owner is reporting a concerning noise and vibration throughout the vehicle when braking. We've tested the vehicle to try to replicate the issue and found it happens between 1,100 and 1,800rpm while decelerating.
The fix
We are aware of this issue which affects XEs produced from 2015 to 2019. It's caused by resonance from the transmission oil cooler which is inadequately padded. To resolve the issue, remove the cooler from its mounting bracket. If a foam pad is fitted to the transmission oil cooler mounting bracket, remove and discard. Thoroughly clean the indicated area on the transmission oil cooler mounting bracket and fit new foam pads.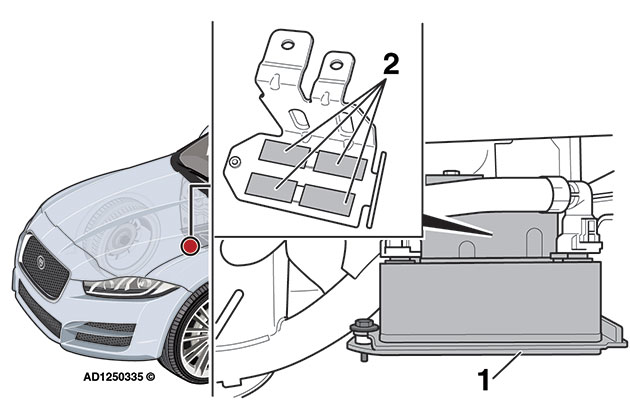 The Problem
We have a 2015 Volkswagen Passat in our workshop with the engine coolant warning lamp illuminated. When the engine is started, the engine coolant temperature gauge goes to fully hot immediately and there's a warning message displayed in the instrument panel requesting the driver switch off the engine.
The fix
This is an issue we've seen in 2015-2018 models with the DCXA engine code. The issue is due to the engine coolant pump impeller control actuator becoming stuck. To resolve the issue, fit a new engine coolant pump from the Volkswagen parts department. Start the engine and run to ensure the issue does not reoccur.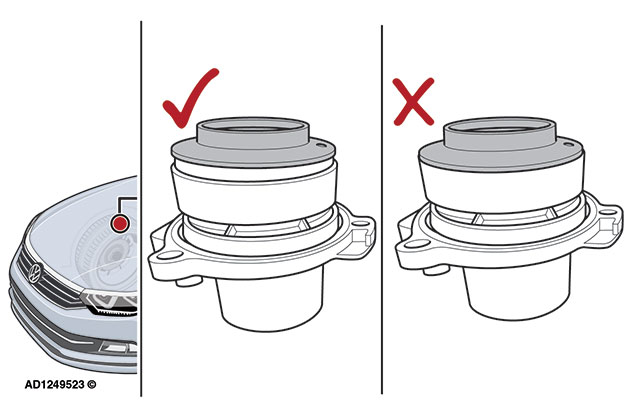 The problem
We are servicing a Volvo XC90. The owner reports a rattling noise when opening and closing the sun blind. We have been able to replicate the noise in the workshop but are unsure how to proceed as the blind itself seems securely fitted.
The fix
This problem affects all models with a panoramic sunroof. The cause is excessive free play in the sun blind motor drive gear. To resolve the issue, disassemble the sun blind motor. Fit a washer between the sun blind motor drive gear and the cover plate. Reassemble the sun blind motor and refit.