Talent spotting at IMI Skill Auto 2019
In this article: What you need to know about the IMI's preeminent skills competition for apprentices
The IMI Skill Auto competition is the stand out event for apprentices studying towards their level three qualifications in a variety of areas, from body repair to heavy vehicle engineering. Here are the top things you need to know...
What's it all about?
The IMI Skill Auto competition searches for the best new talent in the industry in light vehicle technology, body repair, refinishing and heavy vehicle technology. The inclusive competition, open to all colleges, training providers and manufacturers, looks for emerging talent in the workforce and showcases exceptional training and the abilities of the next-generation in retail automotive.
How do you enter?
There are four stages to the competition. Stage one sees employers and tutors nominate their best apprentices and full time students. In stage two their nominees answer a 30 question multiple choice knowledge test. At stage three we take the top 84 online test scorers and test their practical abilities in national qualifiers, with five to six tasks performed in front of our wonderful team of volunteer judges, in a series of one day heats held at prestigious venues across the UK.
Stage four brings the top six in each competition stream together to attend a three day final held at the NEC in Birmingham. An event visited by 80,000 people!  
Over the three days, competitors will complete tasks ranging from 1-5 hours in length, to see who will be crowned champion, with further awards for second and third place finishes in a glittering closing ceremony.
If the winners are under 22 they have a shot at being part of Team UK and taking their skills onto an international stage with the support and guidance of World Skills UK. Former IMI Skill Auto finalists have gone on to compete, winning bronze in body repair and silver in refinishing.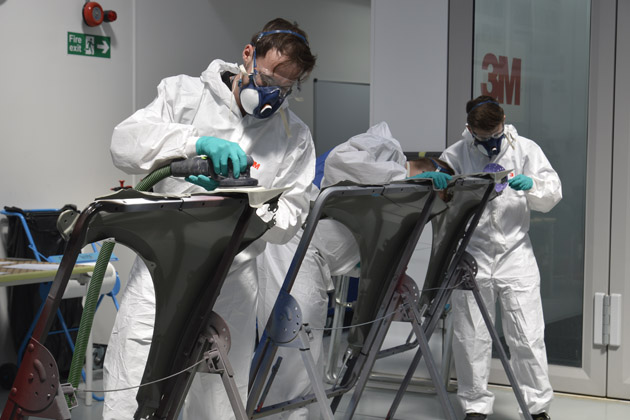 History of success
The IMI Skill Auto competition is now in its ninth year and has found some of the most amazing new talent in the retail automotive industry, and on 10th September we can reveal the IMI Skill Auto Class of 2019 finalists heading to World Skills UK Live to compete for gold!  
---
If you want to come and see what it's all about between 21-23 November at the NEC then book your tickets for free.
If you want more information on the competition check out IMI Skill Auto.