Apprenticeship starts May 2021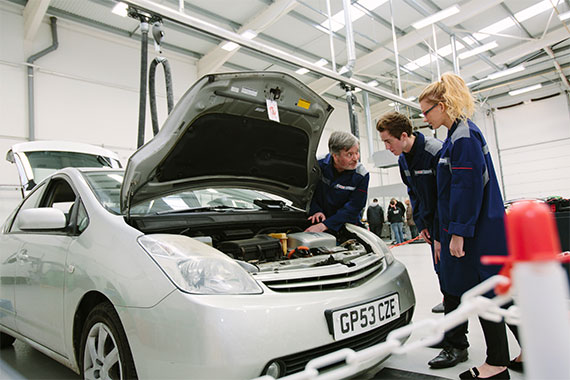 This report outlines the apprenticeship starts up to February 2021 and so, to fully understand the results I will provide some context into the landscape of the sector, at this time. In February 2021, the UK was in lockdown 3.0, although vehicle maintenance (e.g. garages) were still able to operate, non-essential retail was not and so show rooms were temporarily closed and, work moved online. Schools and colleges were closed with most learning moved to online. Almost a quarter of the sectors workforce were on furlough and, recruitment in most automotive occupations was virtually zero.  Considering these factors it goes some way in understanding the very low apprenticeship start figures.
Automotive apprenticeships continue to be more adversely effected then apprenticeships generally. There were 229 automotive apprenticeships in February 2021 which is 68% lower than February 2020.

Comparing subject areas, automotive apprenticeship starts have seen the 6th largest fall, with only Travel & Tourism, Manufacturing, Sport & Leisure, Service Enterprises and Arts & Crafts with larger falls.

The proportion of automotive apprenticeships that are at an intermediate level has been falling throughout 2020/21. Falling from a third of automotive apprenticeship starts at the beginning of the academic year to 17% in February.

In 2020/21 to date, 61% of apprenticeship starts were supported by ASA levy funds compared to 34% of automotive apprenticeships starts.

Vehicle Maintenance and Repair, Vehicle Body and Paint Operations and Vehicle Parts Operations saw declines of almost 100% compared to the same period last year.
May 2021