Case Study: Autopro Academy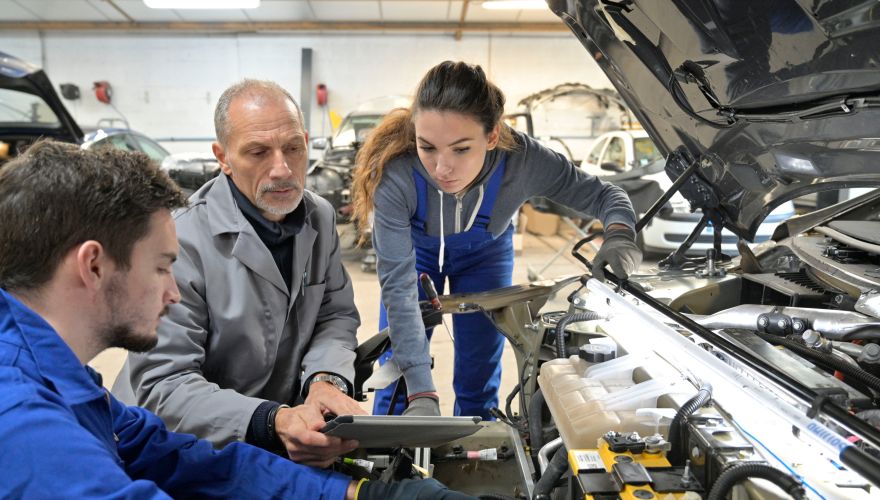 Autopro Academy was established in 2013 with clear objectives:
To provide technical / non-technical training, skills, and knowledge enhancement programs to all Autopro staff in line with ENOC strategies. 
To provide technical resources on customer concerns, as well as technical support to site level. 
Managing the issue of internal bulletins, updates, and best learning practices to implement as per the latest automotive industry innovations.
In 2016, Autopro Academy was approved by the IMI to deliver international accreditations. These were designed and customised to develop and maintain the skills and competence of Autopro technicians within ENOC CSI standards. Additionally, this would enable individuals to keep up to date with the latest automotive industry releases. 
Why the IMI? Because the IMI is the most reputed and specialised body in accreditation and qualification, offering a variety of flexible programs that can be customised to cater to our needs within global automotive standards and frameworks.
The IMI helped us set professional manpower progression plans. These plans offered several skill enhancement programs which help to spread the culture of vertical career progression among individuals. Such programs positively impacted the levels of enthusiasm, loyalty, and dedication in both staff and customers. Individuals are more confident of their abilities to serve customers and positively represent the Autopro image. They are empowered by the technical skills and recognition gained when registering in any IMI accreditation programs - especially the ones relevant to advanced and new technology i.e. EV & Hybrids.