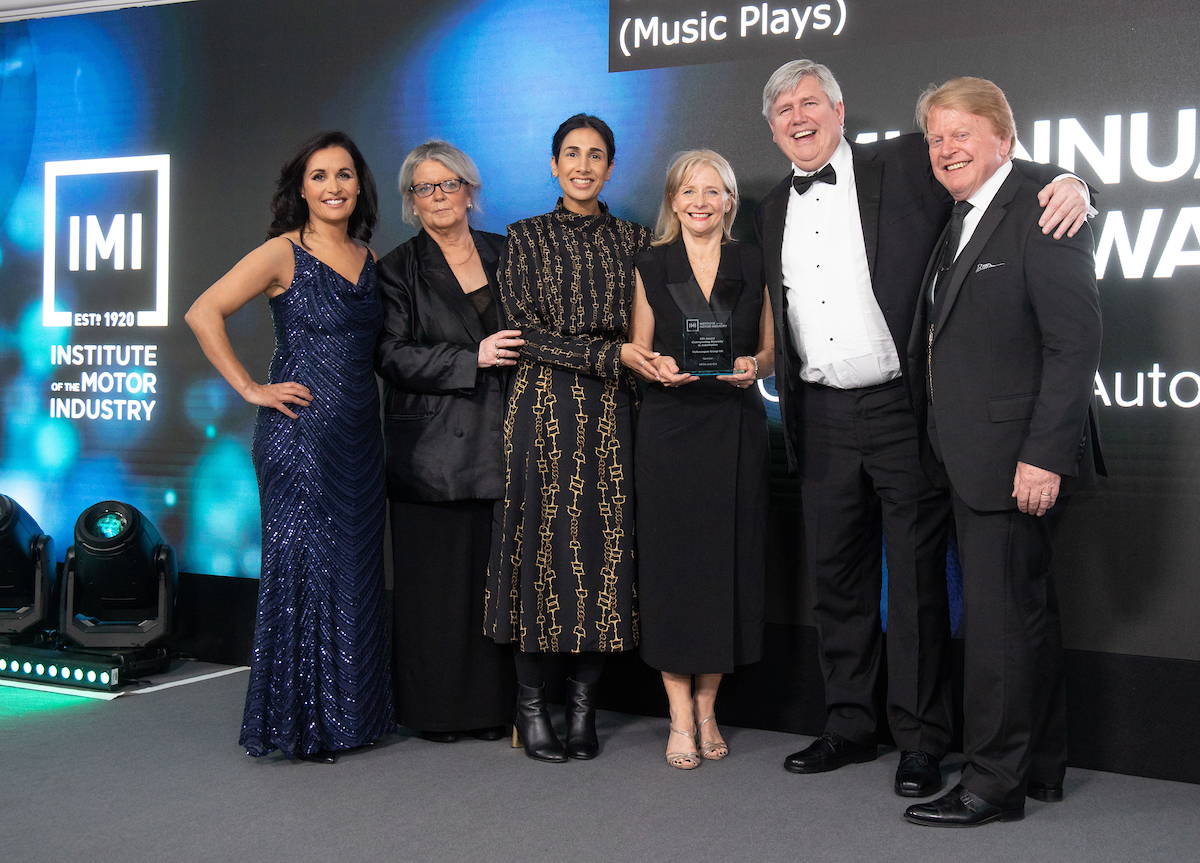 Winners of the IMI's Equity, Diversity and Inclusion Award 2023
In 2015 we initiated our diversity and inclusion (D&I) journey with a focus on increasing the number of females in the sector and developing internal talent.
Over the last seven years, we have widened our reach beyond gender and supported the growth of under-represented groups through several programmes, including
Launch of Driven Women network in 2016, followed by three further employee networks in 2019: Cultural Diversity, We Drive Proud (LGBTQ+), Parents+Carers; and Disability+Neurodiversity in 2021
Board D&I sponsorship with clear governance, accountability and regular reporting
Gender and ethnicity pay gap reporting with action plan, ahead of legal mandate
Leadership support programmes, widening the D&I conversation, e.g. Reverse Classroom run by employee networks
12-month Board Sponsorship programme for women
Reverse Mentoring for Board and senior leaders
INSPIRE employee network focused on encouraging young people to automotive
Sponsoring and contributing to external programmes, e.g. Automotive 30% Club
Disability Confident Committed
Business Disability Forum membership
Inclusive Employers Silver EDI accreditation – first automotive company
Mandatory D&I e-learning plus focused D&I leadership sessions to support brand action plans
Targeted approaches e.g. Black interns programme
The impact of our focused approach means
Female representation: 4% increase to 46% since 2017
Ethnicity representation: 4.5% increase to 9.5% since 2020
Senior Female representation: 7% increase to 29% since 2017
Senior Ethnicity representation: grown to 9% in 2022
Increased engagement with 500+ colleagues taking part in National Inclusion Week 2022
Creating an inclusive culture
We refreshed our approach to our D&I strategy in 2022, focusing on building D&I into our overall operational delivery.  We employed a full-time D&I manager who reflected on our inclusive-cultural approach and delivered many projects.  
Policy updates
To represent our truly inclusive culture we reviewed and updated 16 core people policies
Created policies that address equal career opportunities: Workplace Adjustments Policy; Carers Policy; LGBTQ+ Policy; Menopause Policy; and Parental Leave Policy.  
Enhanced employee offering going beyond legal legislation
Black internship programme
To support, mentor, coach and encourage young black talent to consider careers in automotive
Paid internship programme for black and financially less-privileged students
WomensEuros #NotWomensFootball campaign 2022
Campaign to champion equality in sport and society
Best brand campaign award from Football Content Awards 2022
International panel discussion hosted in UK HQ during Women's Euro tournament – guests included Nadine Kessler and Bastian Schweinsteiger
TinyBuzz generates 545k TikTok followers and 5.5m likes
Reverse classroom programme
Workshops to drive cultural change with senior leadership teams
Board kick-off session followed by core leadership teams – 70% coverage in 2022
Delivered by D&I network groups
Engagement programme to widen D&I reach
500+ colleagues engaged over National Inclusion Week
Coffee connection launch in 2022 – 52 pairings
Diverse speakers to highlight ethnicity topics: Serhat Ekinci, Barbara Blake Hannah, Michael Gunning, local black community leaders  
Diversity podcast launch in 2022
Live panel sessions covering disability, gender & LGBTQ+
Creating opportunities for those inside or outside of the organisation
Volkswagen Group UK drives activities inside and outside the organisation to champion engagement with under-represented groups. Our D&I Employee Networks create a comprehensive activity plan for the coming year, supported by budget and governance.  Key projects include:
Milton Keynes Pride Festival
2021 and 2022 sponsors of the Milton Keynes Pride Festival
Key local family event to celebrate diversity, creating a safe space and highlighting the importance of LGBTQ+ friendly events in the area
Pre-launch event with drag artists at HQ and post-event follow-up with a live webinar on LGBTQ+ allyship.
Founding member of the wider automotive network 'Driving Pride'
Black History Month
Sponsored Milton Keynes' first Black History Month Arts, Culture and Business Exhibition in 2022
A two-day event where the Cultural Diversity network built links with local black community groups
Passionate exhibitors invited to HQ to explore collaboration opportunities
An ongoing programme to promote career opportunities
Inspiring future generations into automotive
A dedicated team of 50 employee volunteers
11,000 students reached in 2021/22. Adapting and learning from last year, and on track for 20,000 in 2022/23
The programme covers primary schools, secondary schools, colleges, and Universities
Projects range from one-hour inclusive sessions to two-week activities to mock assessment centres
Volunteering Award from Worktree received for outstanding 2021/22 contribution
Tiny Buzz brings magic to the community
Remote control star of Women's Euros appears at local events
Rainbow livery and cars' gender emphasises the D&I message
Inspiring young, local under-represented groups