Understanding the ROI that apprentices can bring to your business
Apprentices can offer much value to a business.

From bringing fresh enthusiasm with a willingness to learn, they could be a fundamental resource to you and your business growth; they also make financial sense with scope to deliver an impressive return on investment of between 175%-200%; this is after the removal of the apprenticeship levy and supervision costs.
There are many additional benefits to having an apprentice in your business, to include:
Immediate gains for filling skills shortages
Learning on the job with minimal disruption to other employees
Investment in the future of your business - training people up
Increased team motivation 
Subsidised recruitment costs
Considering an apprentice?
If you're thinking about appointing an apprentice but want to scope things out a bit more, why not take a look at our simple and easy to use ROI calculator. Bespoke for automotive professionals and designed to coach your though the varying levels of apprentices, detailing the ROI they could bring; it also reflects all the different employer types and investment requirements now applicable in the Apprenticeship Standards model to give you guidance on the return they could bring. 

Example: An example calculation where we took into account additional costs associated with the Apprenticeship Levy for larger employers and the need for increased supervision by a mentor technician, show that a level 3 automotive maintenance and repair apprentice can deliver up to 175% return on investment within the three-year apprenticeship, and in some cases exceed 200% return on investment.
Use the ROI calculator to see how your business could benefit.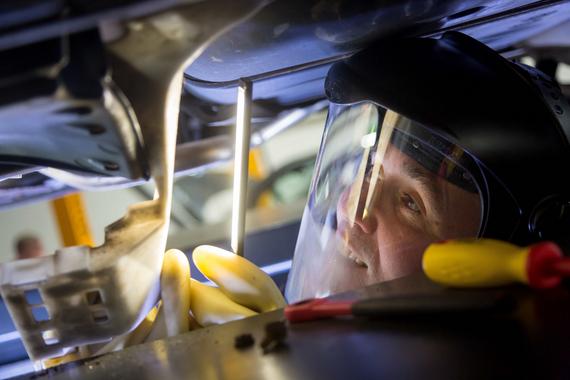 IMI Campaigns and Policy
Have your questions answered