This case study attempts to use terminology that is acceptable to under-represented groups, but we appreciate that some of what is written may be problematic. For this we apologise. As with many others, we are on a learning journey and hope that you will bear with us as we move forward together.
Tony McKillop, Regional Office & Claims Manager, Autoguard Warranties
Tell us what it was like when you first started.
My father always had an interest in cars, so even though I couldn't drive I still had that interest in the industry. At 17 years old, just after finishing GCSE's, I became a modern apprentice in administrative training at an HGV dealership called Road Trucks in Northern Ireland. My training agency and the dealership decided it could work for me based on its location right next to the bus depot and therefore easy access with public transport. I completed my apprenticeship and became a full-time employee as an administrator for both of their depots.
The training agency gave me great career and development advice and there was also the government influence with Access to Work. Being 20 or so years ago, the equipment wasn't great, there was limited technology then but Road Trucks never treated me differently, they never made a big deal of my disability and just expected me to get on with my job. Reasonable adjustments were made in that everyone was aware, but they gave me the choice that if I couldn't do something then I would swap tasks with someone else.
Tell us about your first role and your career progression.
I moved to England and worked in a manufacturer for 4 years as their fleet contracts controller. Always in parts and service or business admin/development (after sales). Getting your foot in the door is the hard part – once you're in the role they see what you can and can't do and are treated like any other staff member.
A lot of jobs advertise having a clean driving license despite the type of role. You have to phone companies and have a pre interview before even being accepted to an interview stage. You have to go through HR, before the hiring manager. I experienced two occasions through recruitment agencies where one hiring manager didn't know about my disability until they offered me the role, and another time it came out in the interview. The roles didn't even require driving! I accepted the role but they probably legally couldn't withdraw the offer.
I find that in the motor industry a lot of people call who they know for informal references on people and that's the way you get in the door.
I did my post grad cert and diploma in management through Scania and then went on to a masters in Automotive Retail Management with Loughborough University which I did on my own. I think I was the first ever student to be partially sighted on that course. The School of Business did absolutely anything I needed. Everyone was very accepting and I think the University picked a set of people for this group that were particularly accepting.
Any time I was promoted they did it because I had put in the graft and not just because of disability, no one else thought that either.
Tell us about your current role.
Currently I am Regional Claims & Office Manager at Autoguard, I have been there just over a year. I look after the region for claims processing and after sales of business, supporting dealerships who sell our products and advising customers. I really enjoy it and like the variety of the role, no two days are the same. The Directors are here every 12 weeks in the region, so we have a lot of face-to-face contact and are talking to them every day. It is a very inclusive company and environment.
Nowadays the standard equipment means I don't need as many adjustments and I don't look out of place with a 22-inch monitor as everyone has them. Simple things such as a slightly bigger desk and a £20 bracket can make a big difference for me.
Autoguard is a really diverse company. The only struggle is to get women sales representatives which I think is industry-wide. But you can't hire those that don't apply.
If it includes recruitment, tell us what your approach is.
I have dealt with recruitment in previous roles. My attitude is that if they can do the job then it doesn't matter who they are. I used my influence on things such as essential driving license for roles that don't need it.
Tell us about your inspiration
I have never let disability hold me back, if they can do it then I can too. I always wanted to work for a manufacturer and so I went for it, I set small targets and keep pushing as I reach them.
Have there been times when you have been treated differently to your colleagues and if so, what happened?
Recruitment is the main issue. A lot of dealerships in my experience, would use it as an excuse saying they don't believe you would be able to get here on time without a car for example. There's a fear of reasonable adjustments. They don't realise how little an adjustment can be to have a big impact for someone.
In my roles, I have never been treated differently to colleagues. I have always taken the approach of 'let's see what I can do and I'll advise you if I can't, or I'll make an adjustment if I can't.' I am always the first person to reassess things if I can't do something. You have to be very open and forward thinking and I've been lucky to have had good managers when I was younger. I now appreciate people telling me if they struggle with something so they can make an adjustment. I was almost used as a benchmark for good practice for everyone, especially with Health and Safety. If things were safe for me and worked for me then they should be ok for those fully sighted!
Being at management level, you manage your own time and therefore need to be the one to stand up and speak if things aren't working.
Any person with a disability going into a new role needs to try it and then see if they need support.
What are your views on diversity and inclusion?
Go to a director and they'll say we'll employ anyone who can do the role. Filter it down and it starts to change and other things come into it such as budget, making sure it doesn't affect other employees, it doesn't make others feel uncomfortable etc. the funnel gets smaller and smaller as it goes down the business.
It's worth having a broader view on applicants. They may not be able to make reasonable adjustments for visiting workshops or travelling but do their abilities suit another role within the business?
Is the automotive sector as a whole doing enough to champion diversity and inclusion?
Some people use their minority status as a 'look at me' which doesn't help the industry. Some people can make statements that damage the industry as others may not want to be the first or a ground breaker. We need to make the industry more attractive.
What personal insight do you want to share to enable other people to understand what it's like for you working in the automotive industry.
20 years ago, when I started it was difficult. The quality was terrible with technology. Now things are more accessible and easier technology and equipment is standard, for example Outlook reading out your emails comes as standard and not as an expensive add-on. We need to let people try and work things out themselves rather than making judgements up front in the recruitment process.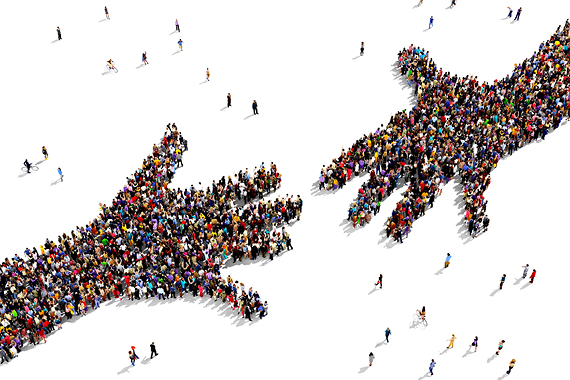 Individual Case Studies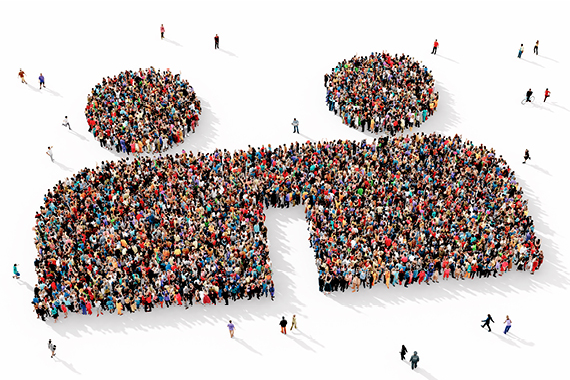 Diversity Task Force