My motoring inspiration: Tobyn Brooks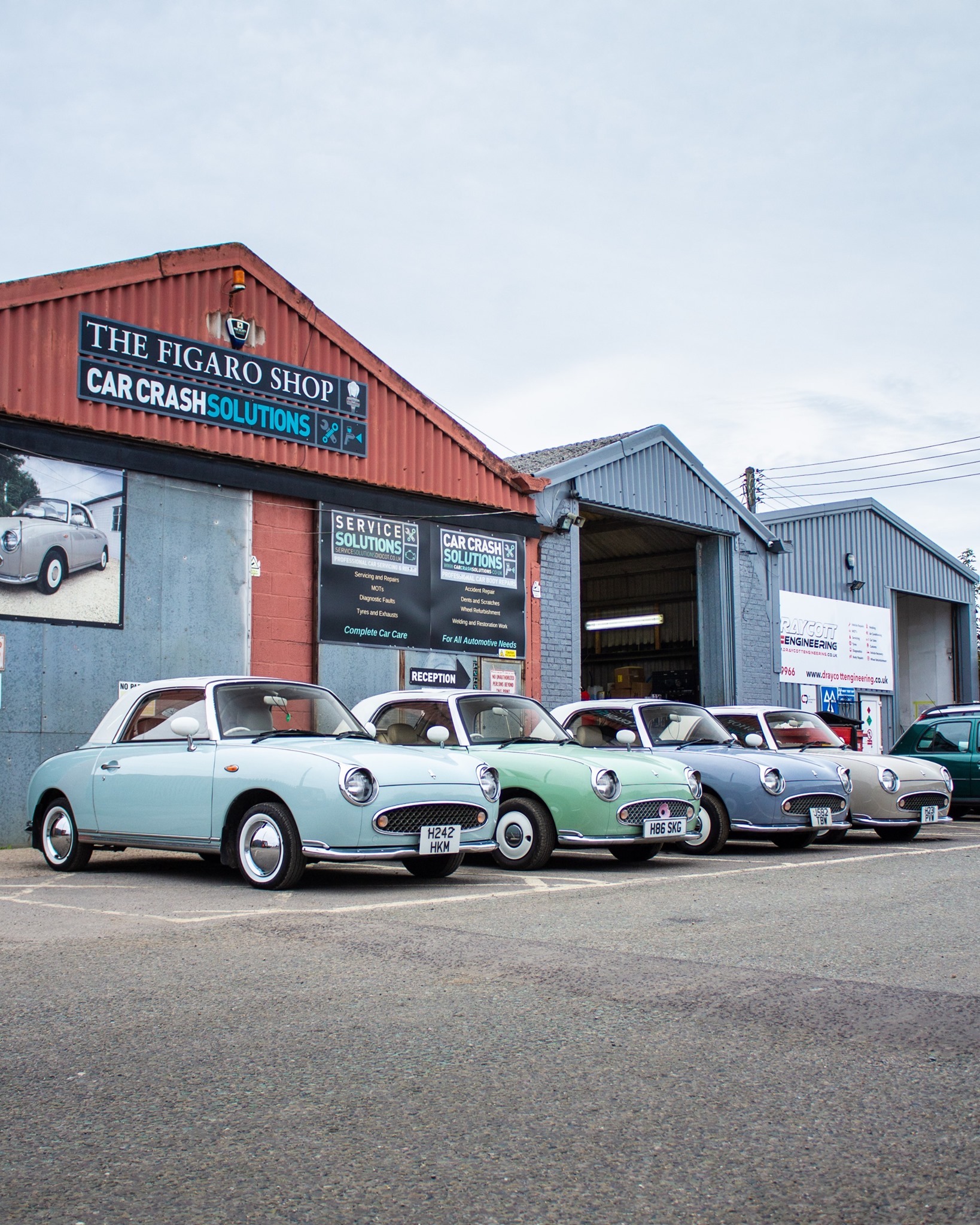 The IMI is reviewing National Occupational Standards that feed directly into qualifications, and now's the time to give your feedback so they are fit for purpose
This specialist garage owner explains how he overcame drug addiction and homelessness to build a leading Nissan Figaro workshop
How did you get into the automotive industry?
I left school early, without completing it, and fell into drug addiction and homelessness. I was stuck in that life for 20 or so years. Then my family took me in and gave me a roof over my head. I didn't have any skills or experience, but I enjoyed cars and I finally persuaded a manufacturer called Ring Automotive to give me a credit account so that I could start selling its products on eBay.
I built up enough from there to buy a Nissan Figaro from a dockside auction. From there, I created The Figaro Shop.
I suppose I'd call it a virtuous cycle of learning and teaching, in that I would learn through trial and (lots of) error how to do a job, and then eventually I'd bring someone in and teach them how to do it. That's how we grew.
When you were building up your business, how much support did you receive?
I didn't have any financial support. I had support in that my family gave me somewhere to live, and then over the years I started to realise that if I asked other people and found mentors, then I could actually grow a little faster.
As my appetite for learning grew, I realised that it was not only the best way to build my technical skills, but also to build a much better business. So I've gone full circle. I went back into traditional education, and I'm starting a Master's this year.
Why did you choose the Nissan Figaro as the building block of your business?
At the time, I saw other people working with them and thought I could probably do that better.
But over the years I've realised that a car also reflects someone's personality. Often, you can meet someone and guess what car they drive just by talking to them. I think that people who own Figaros tend to be really nice people, and they tend to end up being our friends and friends of the team.
What do you think the future holds for you?
We've got four strands to our plans. One is The Figaro Shop, which will continue in the same vein. Then there's Best Autocenters, which we will bring into our group structure and look at changing the culture to bring it into our way of doing things.
Then there are the EV cars that we're developing. We've started with a Figaro. I call it an EV, but the vision is to make the car "ecological". We want to prove that an older car can be kept on the road and can be beneficial to the planet, in that it's more sustainable than producing a brand-new battery vehicle from scratch.
The final thing is training. We want to be able to offer training programmes, our own and industry-standard ones, so that we can help people with all aspects of their training.
What advice would you give to people thinking about coming into the industry?
Their success in the industry has two pillars: firstly their skills, but also their attitude. They need to be passionate, they need to care, and they need to be enthusiastic.
Tobyn Brooks is the owner of The Figaro Shop in Didcot
Who are your motoring inspirations? Let us know and you could be featured. email the MotorPro editor james.scoltock@thinkpublishing.co.uk.
This is an edited extract from IMI's new MotorPro magazine, received free as part of IMI membership.