MotorPro
The best magazine in automotive - exclusive to IMI members
IMI members receive their own exclusive copy of MotorPro magazine 6 times a year. MotorPro brings together thought-provoking features about where the automotive industry is headed, hands-on career and technical advice, and contributions from the smartest minds in the business.
The MotorPro mission: to accelerate the careers of modern forward-thinking automotive professionals everywhere!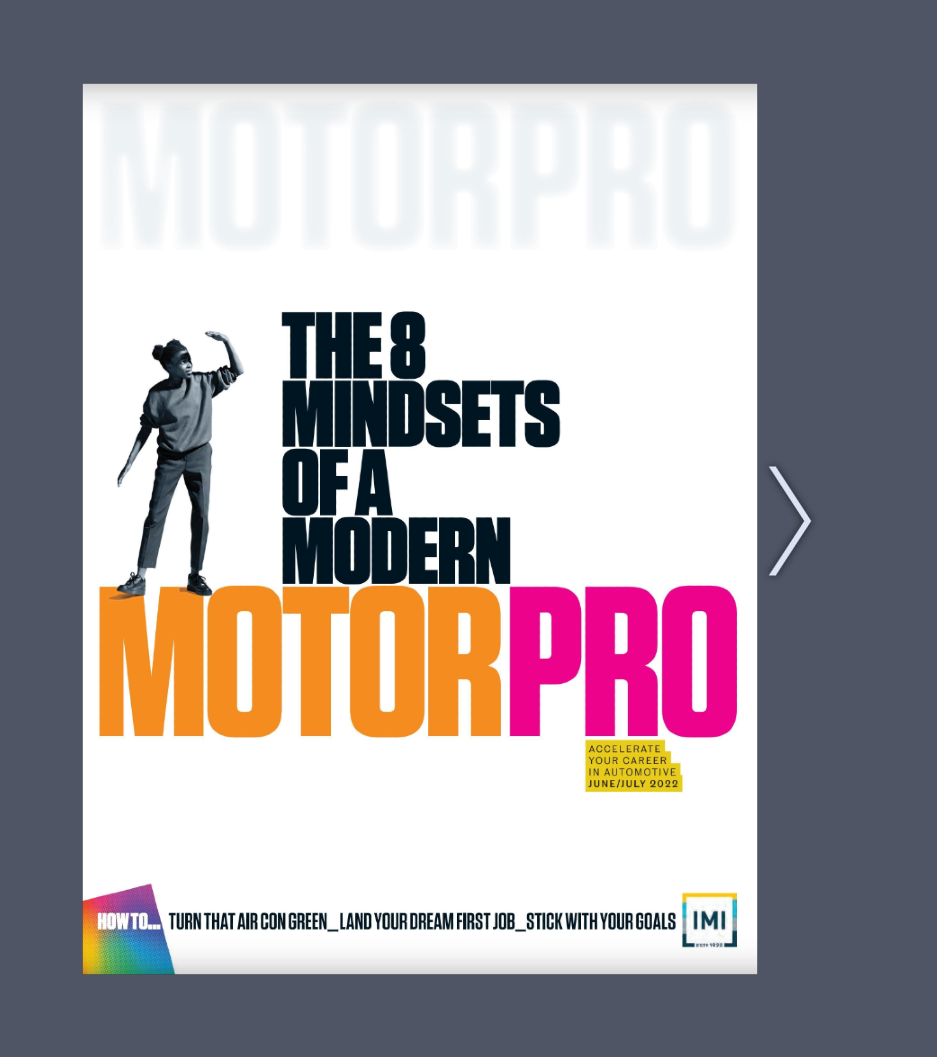 Read The Latest Magazine
The latest digital issue of the MotorPro magazine available exclusively to IMI Members.
Simply click on the link below to read the latest issue