MotorPro
The best magazine in automotive - exclusive to IMI members
IMI members receive their own exclusive copy of MotorPro magazine 6 times a year. MotorPro brings together thought-provoking features about where the automotive industry is headed, hands-on career and technical advice, and contributions from the smartest minds in the business.
The MotorPro mission: to accelerate the careers of modern forward-thinking automotive professionals everywhere!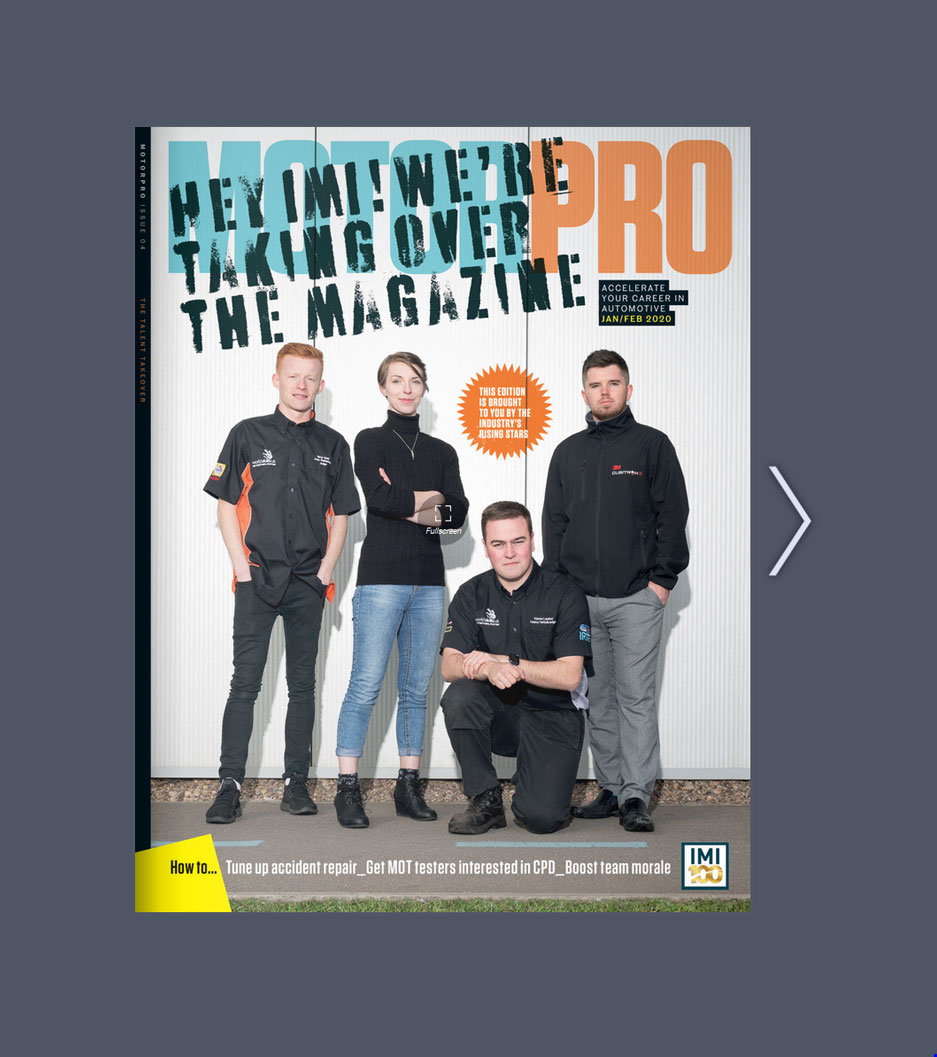 Sneak peek
Wish you received this awesome magazine six times a year? IMI members get their own, exclusive copy of MotorPro six times a year but, because we're feeling generous, we wanted you to glimpse a recent edition. To get the full experience, though, you'll need to join the family…
Members can view latest edition here.