Apprenticeship starts March 2021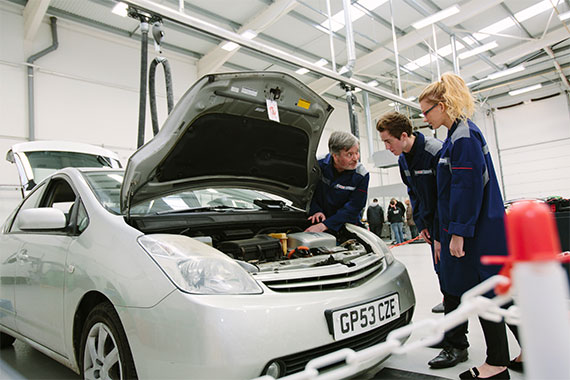 The following examines data released from the Department of Education (DfE) regarding apprenticeship starts in England. This report is an analysis of the apprenticeship starts data outlining the 2020/21 first 6 months (Aug – Jan) data issued by the DfE on the 26th March.
Summary results
There were 161,910 apprenticeship starts in the 1st half of 2020/21 which is -18% down on the same period last year.
Automotive apprenticeships continue to be more adversely effected. There were 2,823 automotive apprenticeships in the 1st half of 2020/21 which is 53% lower than last year. Although automotive apprenticeship starts are now approaching monthly figures that resemble previous years they are not 'recouping' the dramatic falls in September and October.

Comparing subject areas, automotive apprenticeship starts have seen the 5th largest fall, with only Travel & Tourism, Manufacturing, Sport & Leisure and Legal Services with larger falls.

Comparing 2020/21 starts to 2019/20 there has been a significant decline in the number of apprenticeships

supported by ASA levy funding. All apprenticeships supported by ASA funding have fallen by 28% while the number of automotive apprenticeships have fallen by 64%.

Vehicle Maintenance and Repair, Vehicle Body and Paint Operations and Vehicle Parts Operations saw declines of almost 100% in November compared to the same period last year.
March 2021