Automotive Apprenticeships Starts - Jan 2021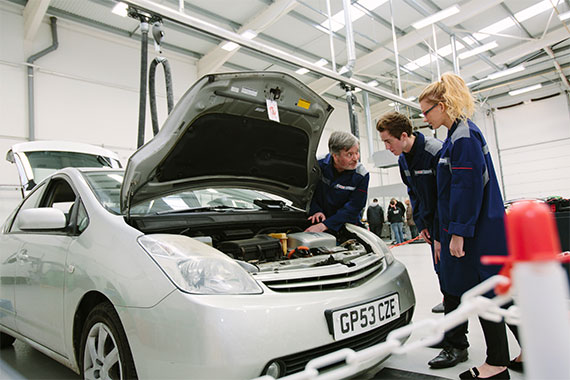 There were 1,575 automotive apprenticeships in the first quarter of the 2020/21 academic year (Aug-Oct) which is 63% lower than the first quarter of 2019/20.

All sector apprenticeship starts have fallen by 36% however automotive continues to be more adversely effected.

Comparing subject areas automotive apprenticeship starts have seen the 4th largest fall with only travel & tourism, manufacturing technologies and creative arts seeing larger falls.

In general, intermediate apprenticeship starts have fallen at a faster rate compared to other level apprenticeships. However this has not been the case for automotive where falls have been equally dramatic at 63%.

Apprenticeship starts for those under 19 have seen the largest falls, with only half the amount compared to Q1 the previous year. However this is not the case for automotive apprenticeship starts, the largest falls % wise are the over 25s at 77%.

The proportion of apprenticeship starts supported by ASA levy funding have disproportionately fallen in all apprenticeship starts. This has been even more acute for automotive apprenticeships, where levy support apprenticeship starts fell by 76% comparing the same period last year; this has also changed the proportion from 43% funded to just 28%.

Vehicle maintenance and repair apprenticeship starts have fallen by 95% and due to the high numbers usually undertaking this apprenticeship, the falls account for almost half of all automotive apprenticeships.
Jan 2021