Automotive Sector Report - Edition 2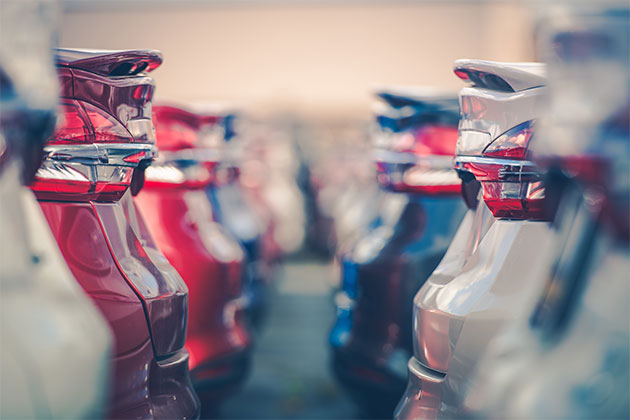 The aim of this report is to extract sector relevant analysis from a number of sources and has combined a number of IMI research reports, including current landscape report, labour market report and job postings analysis. These have been combined with other data sources and headline news to present a picture of the current landscape of the automotive sector.
The majority of the data used was related to the time period December 2021 and January 2022.
Summary key take away points
Economic indicators such as turnover and cash reserves look healthy in comparison to other industry sectors and as such, business confidence continues to be high, with just 6% stating that they had low or no confidence that their business will survive the next three months.

The proportion of the workforce in the automotive sector are operating a hybrid model of working is 11% whilst 10% are remaining working from home.

The redundancy rate in the sector is currently 3.3%, which has been falling for the past four months; however it is 0.7 percentage points higher than the 'All Industries' rate and is the  5th highest rate of the 12 outlined industries.

Vacancy rates in the sector are at record levels. For November to January 2022, there were an estimated 23,000 vacancies in the Motor Trades sub-sector and are the highest recorded on this dataset (back to 2002) and are 7% higher than the previous high in winter 2018. In comparison to other sectors, the vacancy rate is the 6th highest.

As a reaction to the vacancy rate, job postings have had significant increases across all automotive occupations and reflecting the current job market in the past 3 months. Vehicle Technician job posting are currently the highest they have been since 2016

1.65 million new cars entered the UK market in 2021, a marginal increase of 1.0% on 2020. The figures underline the ongoing impact of Covid and the semiconductor shortage on the industry, with the market down -28.7% on pre-pandemic 2019, representing the second-worst year since 1992.

2021 is the most successful year in history for electric vehicle uptake as more new battery electric vehicles (BEVs) were registered than over the previous five years combined. 

In January 2022, electrified vehicles continued to bolster the growth, meaning, almost one in three new cars joining British roads in January was electrified.

The Transport Committee have advised the Government to introduce

a 'pay-as-you-drive' scheme to plug a £35 billion hole in lost fuel duty and vehicle excise duty (VED).
Edition 2