MOT horror stories to make your blood curdle, number 13 will shock you

We've all seen vehicles that need a little TLC, but some are so underappreciated it boggles the mind they even made it to the workshop. Here are a host of gruesome cars to terrify you
1. Shocking spring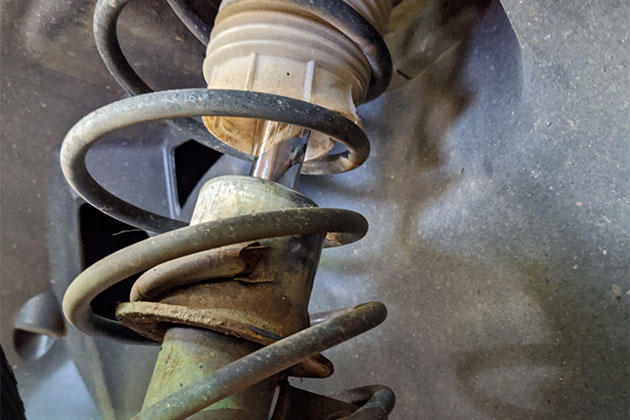 Presented to Avia for MOT test, this motorist did not experience any difference in the handling of the car and had been making use of the MOT extension.
2. Bonkers ball joint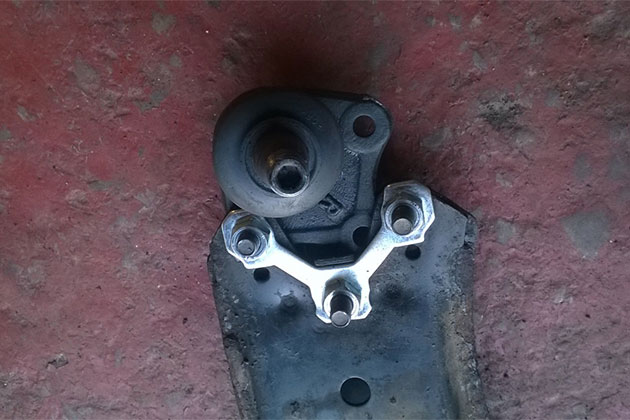 Put off by the expensive estimate, this motorist relied on his friend who knew all about cars. That knowledge may not extend to repairs as on completion, the owner felt the car did not handle as it should and presented to James Bater of Clive Sinclair Motors in Neath.
3. Frightening flexible hoses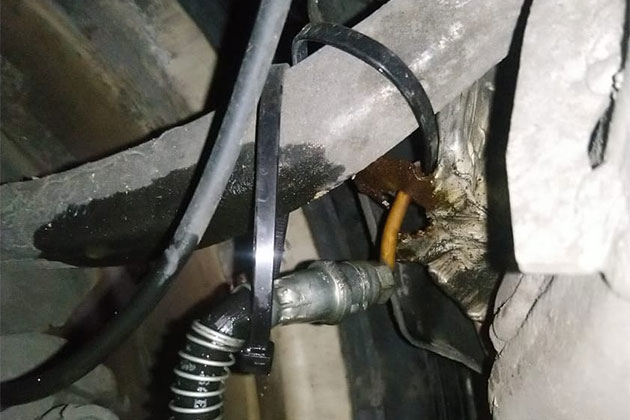 This vehicle was failed by me and the motorist was provided with an estimate for repair. He exercised his right to choose his own repairer and a few days later, it was presented for retest with a brake pedal that met the floor and a trail of brake fluid to my door.
4. Hot plate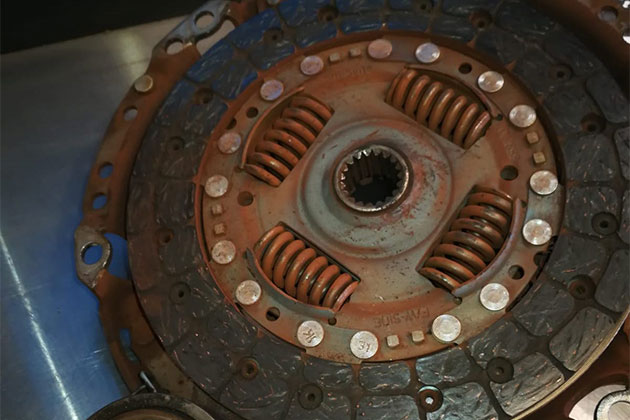 Some serious heat went into this clutch and the resulting failure was quite spectacular. A job that could be diagnosed by smell before opening the bonnet.
5. Eyepopping exhaust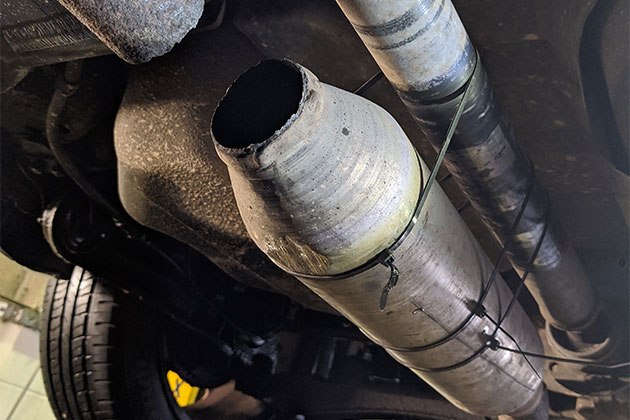 To prevent further damage to a snapped exhaust, the motorist decided to secure the component to drive to Avia. Choosing the prop shaft was probably not the best idea but I did ask where she bought the cable ties from, they're outstanding!
6. Weird wiring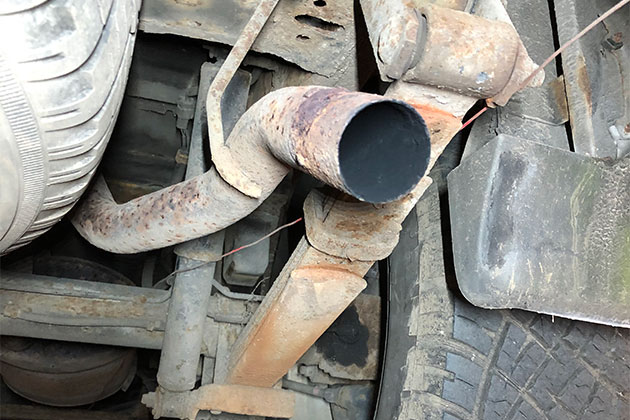 Troublesome wiring issues can be resolved by ignoring the problem and running something new. In the case of fog lamps, this can be common practice. Running the wiring along the exhaust, shock absorber, spring and cross member was probably not the ideal routing though.
7. Loony lower arms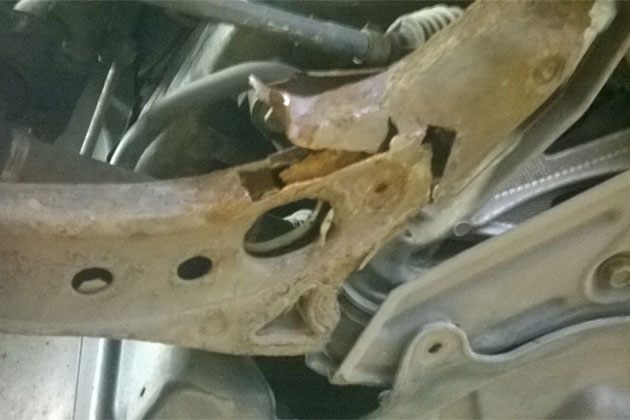 A pair of lower arms on the same car caused a motorist to abruptly leave the road. Another submission from Clive Sinclair Motors showing that perhaps South Wales has an enthusiastic off-road community, but an Audi A2 isn't necessarily the right tool for the job.
8. Deadly discs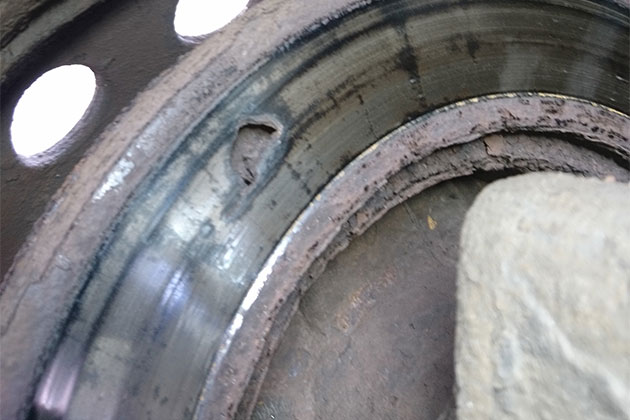 This vehicle was in MOT extension, but the motorist had a concerning noise and so visited Kenny Grant for his professional opinion. Holey brake rotors batman!
9. Panic pads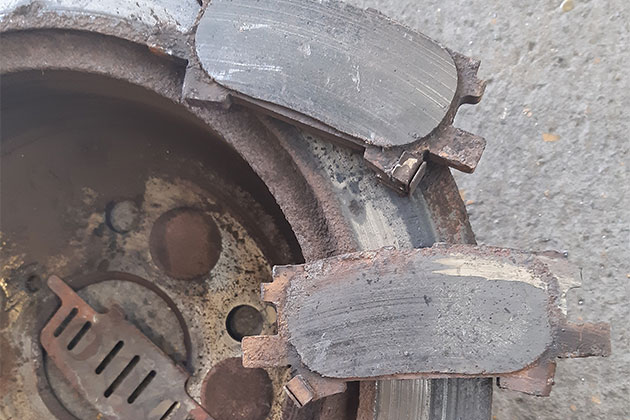 Everyone likes to get value for money, but these brakes are scarily overdue a change. Mike Tribe of MT Auto Ltd sent in this beauty showcasing exactly why regular inspections are so important.
10. Rancid Radiators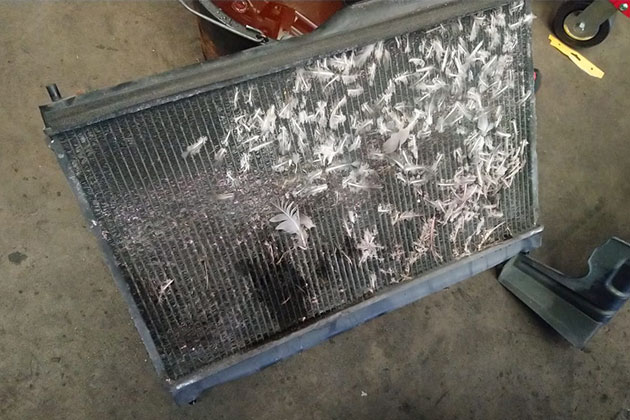 This radiator was changed at Avia after a foul incident. Picking bits of exploded bird out of the rest of the car was probably not what our technician thought they would be doing when they woke that morning.
11. Horrible handles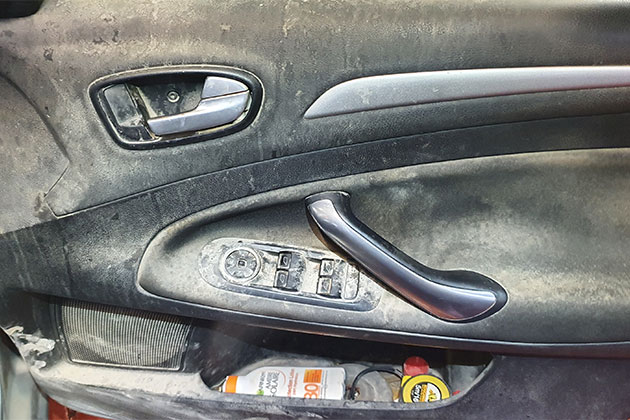 Sam Rawly was presented with a disgusting Ford Mondeo that was coated in grime and filth. Thankfully, the MOT test has provision to refuse a vehicle too dirty to inspect. Perhaps the pandemic will extend opinion to cover all aspects of repair to protect workers from harmful environments.
12. Horrific hub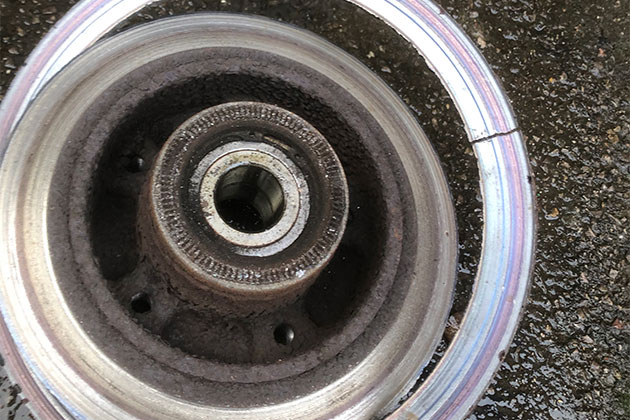 Brakes with integrated components can be expensive, making them off putting for the motorist to replace. Running them to the point of falling apart does seem like a risky way to save money. Thanks to Steve Weeden for quite possibly the worst Renault Scenic brakes I've ever seen.
13. Terrible tyre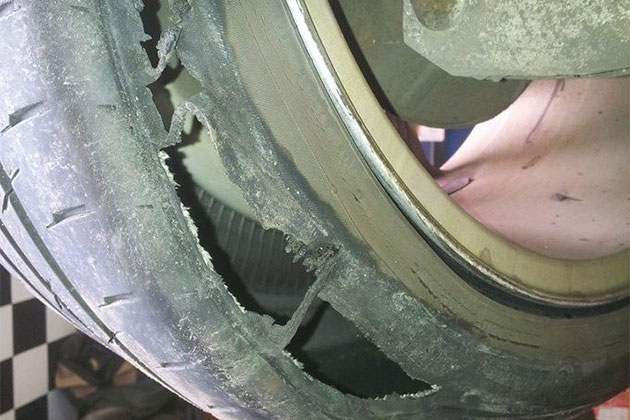 This motorist drove to Avia and genuinely asked for a tyre repair. I am not joking.
Find out how the IMI can help you become an MOT tester and boost your career