MotorPro
The best magazine in automotive - exclusive to IMI members
IMI members receive their own exclusive copy of MotorPro magazine 6 times a year. MotorPro brings together thought-provoking features about where the automotive industry is headed, hands-on career and technical advice, and contributions from the smartest minds in the business.
The MotorPro mission: to accelerate the careers of modern forward-thinking automotive professionals everywhere!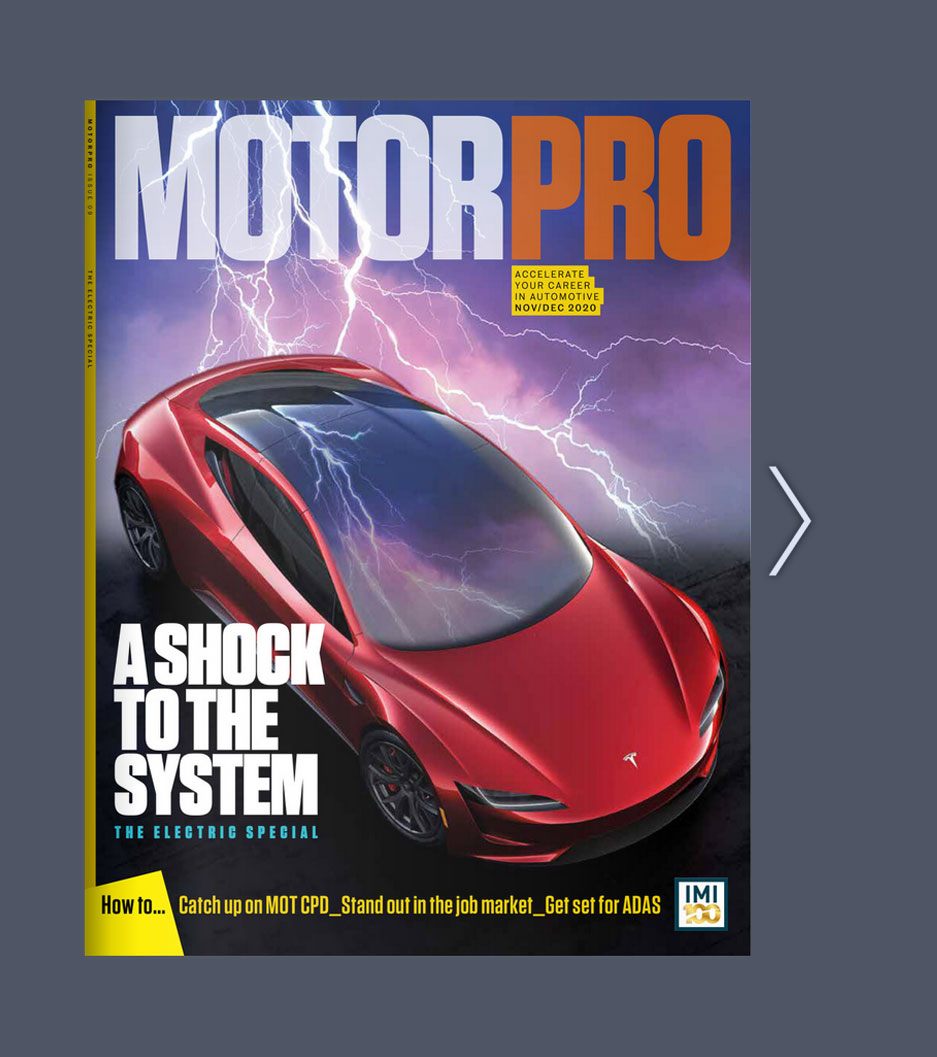 Sneak Peak
Preview the exclusive members magazine MotorPro. Like what you see?
You too can be the proud owner with 6 copies issued annually to IMI members, covering lots of topical and relevant articles to help keep you informed on the latest industry news and updates.
Members can view latest edition here.